Tedisco targeted in identity theft scheme | News, Sports, Jobs
|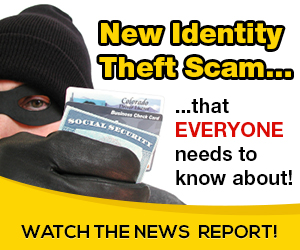 ALBANY — Sen. Jim Tedisco recently fell victim to the Equifax breech, which for him resulted in hackers trying to steal his identity.
The Republican Senator said the process of stopping fraudulent activity was not only daunting, but time consuming and stressful. He is now taking that experience to state Senate, asking lawmakers to enforce stiffer penalties on financial and credit institutions who suspect fraud and who do not report it immediately. He said one of the things he most upset by, is the fact that the credit agency waited so long to inform the public.
"If it can happen to me, it can happen to anyone. What I learned from this is that we need a quicker response to any level of a security breach, five to seven days at most," said Tedisco.
Tedisco said he first realized he was one of the 143 million Americans affected when he received two letters from the Social Security Administration, one in regards to his change in address, and the other letting him know a Social Security account was opened in his name in El Paso, Texas. Tedisco then immediately began to make phone calls, quickly learning about how difficult the process of cleaning up a credit mess can be.
"For many people time is money, and the time it took to make the phone calls to fix things was unacceptable. People have to go to work, have to get the kids to school, they don't have hours to sit on the phone and get something sorted out, when they are in fact the victim. There has to be a more efficient way," Tedisco said.
In addition to his endless calls to Social Security, he had to freeze his credit through three agencies. Tedisco explains that people are encouraged to be responsible and frequently check their credit, but part of the problem is that there are often times fees for people to check their credit.
"There needs to be at least two times a year when people are allowed to check their credit for free, and anyone who has been breached should able to so monthly for a period of time," said Tedisco.
As one of America's fastest growing crimes, Tedisco said he considers identity theft to be a form of terrorism, and he feels the penalties need to be more swift and serious.
"Our state and federal laws, and enforcement agencies, need to do a better job of keeping up with the technology out there that enables these terrorists to steal identity. We make progress, but then they are always two steps ahead, we need to get ahead of the game," said Tedisco.
Part of the changes that he is looking to make include consumer protection legislation that raises penalties for not only the thieves, but for companies that don't protect data or inform consumers in a timely manner, "said Tedisco.
On the state level, there is proposed regulation that would require credit reporting agencies to register with the state under cybersecurity standards. The regulation will give the Department of Financial Services superintendent the authority to deny the agencies the ability to do business with financial institutions and consumers in the state if they do not comply with certain rules when it comes to handling security breaches. Tedisco hopes these new regulations to be passed, and up and running, sooner than later.
"Passing any new legislation is a process, so it has to work its way through," said Tedisco.
As far as what consumers can do now, Tedisco said pay attention to your financial statements, shred important documents, pay attention to anything that seems strange, like unusual letters in the mail, like the one he received in the mail from Social Security. If you do find yourself to be one of the millions of Americans who are victimized, Tedisco said be sure to contact your local police department, credit agencies, IRS and Social Security.
"Be vigilant, check your accounts often, not once every six months," said Tedisco.


Source: on 2017-12-15 11:30:00

Read More At Source Site