The Day – Aggressively seek out and punish those who stole COVID relief funds
|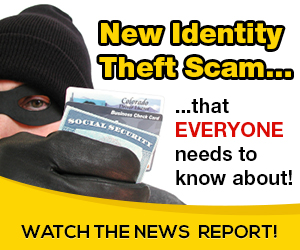 The bills passed to help Americans as they dealt with the economic damage caused by the global pandemic were unprecedented in their scope and cost. So too, unfortunately, has been the fraud.
On Friday, the Department of Justice and new Attorney General Merrick B. Garland provided an update on the investigations into schemes targeting enhanced Unemployment Insurance and the Paycheck Protection Program, among others.
So far, the department has charged nearly 500 defendants with criminal fraud connected with COVID-19 economic relief programs. The cases involve attempts, many successful, to obtain around $600 million from the U.S. government or individuals and businesses. Most of the investigations that have reached the point of arrest stem from programs created under the first big rescue bill, the $2.2 trillion CARES ACT (Coronavirus Aid, Relief, and Economic Security).
While some lessons should have been learned since the initial injection of rescue funds, there is no question the unscrupulous will continue to seek ways to steal funding in the wake of the enactment of the new $1.9 trillion American Rescue Plan.
Meanwhile in Connecticut, the Department of Labor recently announced it had stopped about 100,000 attempts to illegally claim unemployment compensation. It cannot, however, offer any substantive proof on how many fraudulent claims may have exceeded and at what cost. While investigations continue in Connecticut, no arrests have been announced.
That needs to change as soon as possible. Both at the federal and state level, law enforcement and prosecutors must do all they can to track down and indict those who illegally took advantage of this national crisis and the efforts to mitigate it. Congress approved $100 million to root out and combat fraud. It is likely not enough given the scope of the abuse.
To help individuals and businesses confronting financial disaster, and to avoid a deeper recession or worse, Congress had to provide a lot of money fast. It came without the safeguards that a more deliberative process may have provided.
The CARES act added $600 weekly to unemployment benefits, a tempting target for fraudsters. The latest rescue plan provides a $300 weekly boost. The expanded benefits have been available to those who would normally not qualify — the self-employed and individuals without an extensive work history. Not surprisingly, the primary types of fraud have been identity theft and/or claiming self-employment where none exists.
The Department of Justice took an important step in establishing a National Unemployment Insurance Fraud Task Force, with representatives from eight different federal law enforcement agencies. As of last week, about 140 defendants had been arrested for unemployment compensation fraud. That should only be considered a small start. In Virginia, a woman pleaded guilty for her role in a scheme that stole at least $500,000 in benefits using the identities of ineligible individuals, including prisoners.
According to the Justice Department, international organized crime groups have targeted unemployment funds using stolen identities on a massive scale. Those complex investigations continue.
Investigators have also uncovered fraud in the Paycheck Protection Program that ranges from business owners who inflated their payroll expenses to obtain larger loans, to fraudsters who revived dormant corporations or created shell companies to apply for multiple loans, to organized criminal networks that submitted identical loan applications and supporting documents under the names of different companies. In just one example in Texas, a defendant applied to eight lenders for 15 PPP loans seeking $25 million and obtaining about $17.3 million, the Justice Department reported. The money, intended to protect jobs, was instead used to purchase multiple homes, jewelry, and luxury vehicles, according to prosecutors.
It is a terrible reality that at the same time so many millions of essential workers and health care personnel were placing their own health at risk to keep society functioning and save lives, that thousands of others were milking the system and stealing relief funds for their own gratification. Law enforcement agencies, at all levels, must make every reasonable effort to assure as many as possible are caught, prosecuted, and punished for their despicable conduct.
The Day editorial board meets regularly with political, business and community leaders and convenes weekly to formulate editorial viewpoints. It is composed of President and Publisher Tim Dwyer, Editorial Page Editor Paul Choiniere, Managing Editor Izaskun E. Larrañeta, staff writer Erica Moser and retired deputy managing editor Lisa McGinley. However, only the publisher and editorial page editor are responsible for developing the editorial opinions. The board operates independently from the Day newsroom.


Source: on 2021-03-29 17:45:00

Read More At Source Site