The Latest On Nor'easter In East Brunswick
|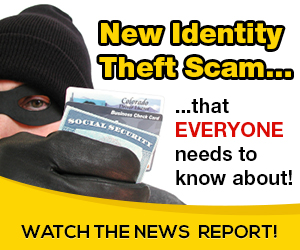 EAST BRUNSWICK, NJ – A "major" nor'easter hit the East Brunswick area on Wednesday.
The National Weather Service labeled the "major" system a "nor'easter" since it's expected to produce strong, sustained damaging winds and precipitation over a 24-hour period on Wednesday.
The township released an ordinance prohibiting parking on any street, for the duration of the storm. This was done to ensure safe and efficient movement for snow removal equipment.
Here is the latest advisories from East Brunswick police:
The recycling center will be closed on Thursday. No solid waste or recycling collection on Thursday.
Solid waste and recycling scheduled for Thursday will be collected on Friday.
Solid waste and recycling scheduled for Friday will be collected on Saturday.
Expect power outages during the storm. Here are the numbers to call and report power outages: PSEG 1-800-436-7734, JCPL 1-888-544-4877.
The East Brunswick public library closed at 1 p.m. on Wednesday.
The township released the following advisory for the next few days:
Remove any other obstacles on the street such as basketball systems, garbage cans, recycling can, and anything that can effect snow plowing services.
Shovel out any fire hydrants in front of your house.
Clear a path to your front door in the event that emergency workers need to access your residence.
Due to continuous snow plowing operations on the road the bottom portion of your driveway may have to be cleaned several times. The snow plows will be making numerous passes on the roads and may affect any snow shoveling you may have completed.
The gusty winds will have the potential to bring down tree limbs and power lines. Be prepared for the possibility of power outages and loss of heat. Please use care if you need the use of a generator.
Charge up electronic devices ahead of time and be sure to have a flashlight, portable radio and batteries.
Check on elderly neighbors and relatives, especially in the event of a power outage.
Here were expected snow totals:
State officials said they have more than 400 pieces of road equipment available to make the roads safe, even though fewer people are taking to the roads because of the coronavirus outbreak.
AccuWeather was saying the system could be the "most significant winter storm in several years," one that could potentially become highly impactful and disruptive as the first round of coronavirus vaccines continue to be shipped around the country.
AccuWeather warned of major disruptions to travel and even travel shutdowns, as well as shipping delays, school closings and power outages from this "blockbuster storm," – even though a number of New Jersey school districts have said they'll opt to go remote instead of closing.
Here is the updated forecast:
Wednesday night: Snow, rain and sleet. The snow and sleet could be heavy at times. Some thunder possible. Low around 27. Northeast wind 20 to 25 mph, with gusts as high as 40 mph. Chance of precipitation is 100 percent. New snow accumulation of 7 to 11 inches possible.
Thursday: A chance of snow in the morning, mainly before 8 a.m. Partly sunny, with a high near 34. Breezy with a north wind 10 to 20 mph, with gust as high as 35 mph. Chance of precipitation is 80 percent. New snow accumulation of 1 to 2 inches possible.
Thursday night: Mostly cloudy, with a low around 17.


Source: on 2020-12-16 17:07:30

Read More At Source Site