There is More to StockX's Recent Password Reset Requirement than the Company Initially Let On — The Fashion Law
|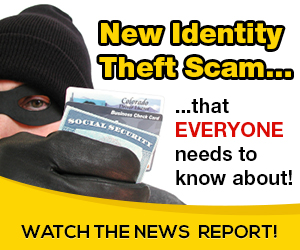 On Thursday, buzzy sneaker buyers and streetwear aficionados received an email from StockX alerting them to the need to change their password on the popular online marketplace. The Detroit-based company, which was valued at $1 billion in June, pointed to "recently completed system updates on the StockX platform" as the reason behind the seemingly random need for the password changes. But then, something else happened: faced with questions from journalists, StockX revealed there was more going on than a merely routine system update. 
Later in the day on Thursday, a StockX spokesman released a statement to Engagdet revealing that it had "recently [been] alerted to suspicious activity potentially involving our platform," which is what prompted the company to complete the system updates.  "Out of an abundance of caution, we implemented a security update and proactively asked our community to update their account passwords."
But that was the extent of the information provided. When TechCrunch followed up to inquire about "who alerted StockX to the suspicious activity, if any customer data was compromised and why it misrepresented the reason for the password reset," the publication stated that StockX declined to provide any further information, thereby, rising questions about the incident, including what – exactly – a company's duty is to its account holders when a data breach has occurred. 
The answer is less than straightforward, as in lieu of federal data breach notification laws, it varies on a state-by-state basis, since data breach notification laws are governed by the individual states. However, there are a few constants in the data hack equation. For instance, all 50 states maintain legislation requiring private entities to notify individuals of security breaches of information involving personally identifiable information, and according to the National Conference of State Legislatures, the majority of those security breach laws have provisions that "define 'personal information' (e.g., name combined with SSN, driver's license or state ID, account numbers, etc.); what constitutes a breach (e.g., unauthorized acquisition of data); requirements for notice (e.g., timing or method of notice, who must be notified); and exemptions (e.g., for encrypted information)."  
The law in Michigan, where StockX is headquartered, for example, defines "security breach" as "the unauthorized access and acquisition of data that compromises the security or confidentiality of personal information maintained … as part of a database." It goes on to define "personal information" as a "first name or first initial and last name linked to: a social security number, driver license number or state personal identification card number, [and/or] demand deposit or other financial account number, or credit card or debit card number."
In accordance with Michigan's Identity Theft Protection Act, if a company determines that it has suffered from a security breach and that such a breach is "likely to cause substantial loss or injury to, or result in identity theft," the company is required to "provide a notice of the security breach to each resident of this state whose: unencrypted and unredacted personal information was accessed and acquired by an unauthorized person, and/or personal information was accessed and acquired in encrypted form by a person with unauthorized access to the encryption key." 
As for what companies need to generally disclose to consumers who are likely to be impacted by the breach, Michigan state law says that "without unreasonable delay," a company should provide notice to consumers in a "clear and conspicuous manner," describing "the security breach in general terms," and "the type of personal information that is the subject of the unauthorized access or use," among other things.  
The timing element can be a tricky one, though. This is because legislators, consumers and companies tend to have differing definitions of what is an "unreasonable" amount of time. More than that,  "A breach investigation could take weeks or months before you know enough to have a legal obligation to disclose," Joseph DeMarco, a former head of the cybercrime unit at the U.S. Attorney's office in Manhattan, told Reuters. 
Despite such a lack of uniformly-crafted bright line rules, timing is, nonetheless, one of the primary things that law enforcement looks at in connection with a data hack. Speaking about the sweeping breach of Target's systems in 2014, a spokesman for the Connecticut Attorney General, for example, said that key issues in determining liability for a company in such matters include "the timeliness and adequacy of notification to appropriate government authorities and to consumers." 
In terms of StockX, the glaring issue seems to be tied more closely to its choice of wording – i.e., its conflicting "systems update" versus "suspicious activity" explanations – than its timing; although, it is unclear when the reported breach could have taken place. As Jake Williams, founder of Rendition Infosec, told TechCrunch, it was "bad communication" on the part of the burgeoning resale marketplace to initially pass off the situation as a vague "systems update," only to reveal shortly thereafter that its system may have been compromised and a ton of consumer data right along with it.
It will be interesting to see if StockX's "bad communication" will have legal ramifications for the resale unicorn, especially since at least some states have enacted a private right of action that enables individuals whose data has been stolen to take action and recover damages, while others' unfair trade practices statutes "may provide an alternative route to recovery," according to Pomerantz Law's Perry Gattegno.
More than that, though, "Holders of confidential data must weigh the public relations nightmare that often accompanies data breaches, which are becoming high profile, high-stakes messes requiring immediate clean-up," per Gattegno. "Failing to comply with the relevant statutes not only creates liability, it also causes embarrassment and discourages individuals from entrusting their data to the guilty party." 
As for consumers, social media comments show that a small number of StockX users are, in fact, put off by the company's mixed messaging, with some saying that they are swearing off the site. However, a markedly greater number of StockX's users appear to be far more bothered by the unsteady service on the company's site in light of an influx of traffic thanks to a recent restock of Yeezy sneakers. That certainly bodes far better for its public persona than the potential of a sweeping data breach. 
A spokesman for StockX says the company is "continuing to investigate." 
Source: on 2019-08-02 12:18:27

Read More At Source Site