Top 5 Services To Repair Your Credit Fast
|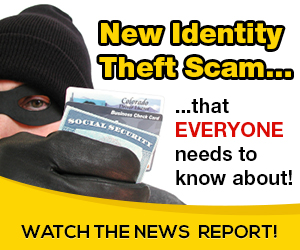 By Storyhub
Your credit score plays a significant role in your financial well-being. Banks, landlords, potential employers, car dealerships, and numerous other entities check your credit score to determine your monetary responsibility and trustworthiness.
If you have a low credit score, you know how challenging and time-consuming it can be to repair your credit. As a result, many people choose to leave credit repair to the professionals.
Credit repair companies search through your credit history to find any inaccuracies or discrepancies that may negatively impact your score. The companies then work with the three major credit bureaus to remove these harmful additions, boosting your credit score in the process.
You can find dozens of credit repair companies on the web that offer a range of services and pricing options. To help you narrow down your search, we have reviewed the top five best credit repair companies of 2021. Read on to learn more about these businesses and how they can improve your credit.
Top 5 Best Credit Repair Companies of 2021
• Credit Saint: Best overall
• Lexington Law: Most experienced company
• CreditRepair.com: Best for free credit score analysis
• Sky Blue: Cheapest credit repair
• The Credit Pros: Best for fast credit repair
#1 Credit Saint: Best Company Overall
Credit Saint is our top choice for the best credit repair company of 2021. The experts at Credit Saint have helped thousands of customers improve their credit scores by removing questionable negative items including late payments, collections, charge offs, hard inquiries, repossessions, and more.
Along with its aggressive credit repair services, Credit Saint also helps its customers optimize their credit reports by teaching them credit-boosting techniques. When you sign up with Credit Saint, you'll gain access to a private online dashboard where you can monitor your progress as your credit score gets better and better.
Credit Saint offers three credit repair packages to choose from, depending on your needs:
• Credit Polish: Includes basic repair services such as five challenges to the three credit bureaus, creditor interventions, score analysis, and a free score tracker
• Credit Remodel Package: Includes all of the above services along with ten challenges, inquiry targeting, and Experian credit monitoring
• Clean Slate: Includes all of the above services with unlimited challenges
Each of these packages comes with an initial work fee and a monthly fee.
Credit Saint has received an A+ rating from the Better Business Bureau for more than ten years and is a BBB-accredited company. The company offers a 90-day money-back guarantee so that if you are not satisfied with your services, you can receive a full refund.
Overall, Credit Saint offers impressive credit repair services and a reliable company reputation. You can't go wrong choosing this best credit repair company to help you boost your credit scores.
• Private online dashboard to track progress every step of the process
• Free no-obligation credit evaluation
• 90 day money-back guarantee
• Free credit monitoring included
• A+ BBB rating for past 10 years
• Personal case advisor to help you every step of the way
Click Here to Learn More About Credit Saint
#2 Lexington Law: Best Reviews
If you're looking for a credit repair firm with extensive experience, Lexington Law may be the best company for you. This credit repair company—a law firm that specializes in credit repair—has been in business since 1991, but it began offering credit services in 2004. The organization helped remove over 9 million negative additions from its customers' records in 2020 alone.
This law firm follows a straightforward credit repair process. Once you create an account, Lexington Law will begin analyzing your credit history to determine which negative additions could be hurting your score.
The company will then send dispute letters to the major credit reporting bureaus, asking them to verify that the additions are fair and accurate. If the credit bureaus cannot prove an addition, they will need to remove it as soon as possible.
Along with sending dispute letters, Lexington Law will also help you learn to manage your credit and avoid making costly mistakes in the future. Having a Lexington Law membership means that the firm will continue addressing any new credit issues that appear on your credit report.
This company offers three credit repair packages: basic, moderate, and advanced. The basic package provides bureau challenges and creditor interventions, while the top-tier package includes features such as personal finance tools, identity theft protection, and cease and desist letters. These packages range in price from $89.95 to $129.95 per month.
This firm has a leg-up over other companies in the credit repair industry. The company has over 25 attorneys on its team who know how to handle credit repair from a legal standpoint rather than just a financial one. When you hire this organization, you can trust that it will do everything it can to boost your credit score while still adhering to strict credit laws.
Lexington Law may be the best credit repair company for you if you're looking for a service with industry experience and a legal approach to credit repair.
• Legitimate credit repair company for over 17 years
• Over 70 million removals on clients' credit reports since 2004
• Over 520,000 active clients
• 3 different credit repair options to choose from
• See your credit score and negative items for free
• Free credit report consultation
Click Here to Learn More About Lexington Law
#3 CreditRepair.com: Best Credit Repair App
CreditRepair.com has been helping customers improve their credit scores since 2012. Over the past nine years, the organization has sent over 19 million challenges and disputes, and it completed over one million interventions in 2019 alone.
One perk of using CreditRepair.com compared to other companies is that you can receive a free online credit evaluation just for creating an account and inputting your information. This evaluation includes:
• Your FICO score and a summary of your report
• A review of your negative items
• A credit improvement plan
The credit repair company offers three paid membership tiers: basic, moderate, and aggressive. If you only have a few negative items to dispute, the basic package will suit your needs well. However, if you have several negative additions, you will benefit most from the aggressive package.
Once you purchase a package, the company will challenge your negative additions, then continue monitoring your credit and addressing additional issues as long as you are a member.
If you're looking for an affordable credit repair service with a proven track record of success, CreditRepair.com may be the best company for you.
• Best credit repair service for free score analysis
• Credit score tracker to keep monitor progress
• Over 1,800,000 removals since 2012
• One of the most reputable credit repair companies
• Text and email alerts
Click Here to Learn More About CreditRepair.com
#4 Sky Blue: Best for Cheap Credit Repair
Sky Blue Credit is the best option for cheap credit repair. Sky Blue Credit has been offering credit repair services since 1989. Unlike many other credit repair companies, Sky Blue offers only one package at a low, affordable price. For $79 per month, you can receive all of the credit repair services you need, including:
• 15 custom disputes every 35 days
• Professional analysis information
• Debt validation
• Credit rebuilding
• Goodwill letters
• Cease-and-desist letters
• And more
You can pause your membership at any time and even select your own billing date to best suit your budget. Better yet, Sky Blue Credit offers a 90-day money-back guarantee that allows you to receive a full refund if you are not satisfied with your membership.
Sky Blue follows a similar credit repair process to other companies on our list. After you create an account, the credit repair company will review your credit reports line by line, then present you with the items it deems as dispute candidates.
After you review these list items, the organization will send dispute letters to the credit bureaus. If the bureaus do not correct these items, Sky Blue will automatically send a customized re-dispute to optimize your chances of removing these additions from your credit report.
With your Sky Blue membership, you will also gain access to a credit monitoring portal where you can track your progress and communicate with the company's professional credit repair team and customer service representatives. Additionally, you will receive custom rebuilding tips to help you begin improving your credit on your own.
Overall, Sky Blue Credit is a top-tier organization suitable for anyone looking for affordable yet reliable credit fix services.
• No charge for the first 6 days
• 90 day satisfaction guarantee
• 15 credit disputes per 35-day billing cycle
• Cease-and-desist letters to debt collectors
• Financial tools to help you rebuild credit faster
• Pause or cancel service any time
Click Here to Learn More About Sky Blue Credit
#5 The Credit Pros: Best For Fast Credit Repair
The Credit Pros is the highest rated company for fast credit repair. Most credit repair companies spend at least six months challenging and disputing your credit information before you see any significant improvements to your score. The Credit Pros offers fast, reliable credit repair, and many customers see score improvements in three months or fewer.
The Credit Pros has been in the credit repair industry since 2009 and offers several credit repair and monitoring services. Some of its most popular features include:
• Unlimited dispute letters
• A one-on-one action plan with a FICO professional
• Identity theft restoration and insurance
• Cease and desist letters
• A client content portal
• Debt validation and goodwill letters
When you become a member, you will receive access to easy-to-read credit reports and personalized advice to help improve your credit score on your own. This credit repair agency will also analyze your credit data to find any negative additions and then follow a straightforward dispute to remove these items from your credit history.
The Credit Pros offers three packages to choose from: Money Management, Prosperity Package, and Success Package. The Money Management credit repair package includes all of the features you would need to repair your credit. In contrast, the other two packages include additional features, such as access to the National Credit Direct and benefits from SlashRx.
The Credit Pros currently has an A- rating from the BBB, making it one of the highest-rated companies on our list. You can receive a free consultation just for signing up with your personal information. The company notes that you can cancel your membership at any time and that your privacy is its top priority.
Because The Credit Pros takes a multi-action approach to credit repair, you can expect to see noticeable improvements to your score in just a few months. Overall, this reputable credit repair company is a suitable choice for anyone looking to boost their score quickly and efficiently.
• Easy-to-read credit reports and personalized score insights
• Credit monitoring included at no additional cost
• Identity theft insurance and restoration included
• Debt validation letters to creditors
• Cease-and-desist letters to debt collection agencies
Click Here to Learn More About The Credit Pros
How Do Credit Repair Services Work?
Credit repair companies help you improve your credit score by contacting credit reporting agencies and creditors to remove inaccurate items from your credit reports. Most companies follow this process to help you boost your score:
• Review your credit reports line by line and note any questionable additions.
• Send dispute letters to the three credit bureaus and your creditors, asking them to either verify or remove these items.
• Re-send disputes if creditors deny their requests.
Some people try to contact creditors themselves to ask them to verify or remove an addition. However, if you do not have experience with credit repair or do not have ample time to commit to typing up letters, calling bureaus, and monitoring your claim status, you likely will not see much improvement.
Instead, hiring a credit restoration service allows you to feel confident that the bureau will have as much evidence as possible to remove your items. It will also ensure that a company will spend all of the necessary time and resources to achieve the best outcome for your case.
The best credit repair companies send a large volume of letters to creditors disputing the same item repeatedly. If the credit bureau does not respond to one of these inquiries in the thirty days enforced by the Fair Credit Reporting Act, it will have to delete the account, causing the item to disappear from your report.
Things To Consider When Choosing The Top Credit Repair Companies
Credit repair companies come in all shapes and sizes. The best companies offer fair rates, a wide range of services, and an efficient disputing process. However, the worst organizations provide unfair or even illegal credit practices, make false claims, and have poor customer service.
As you search for the best credit repair company for your needs, be sure to consider each of the following factors.
Free Consultation
Some companies offer a free credit consultation that you can take advantage of before purchasing a membership. This free consultation may include a free credit report, a review of your credit history, and information about improving your score.
Money-Back Guarantee
A few companies on our list offer a money-back guarantee for anywhere from 60 to 90 days. You can try out the company's services during this period, and if you are dissatisfied for any reason, it will give you a full refund of your membership fee.
A money-back guarantee could signify that an organization is confident its customers will be happy with the services they receive.
First-Work Fees
Some credit repair companies only charge monthly fees for you to take advantage of their features. However, others require you to pay a first-work fee, or setup fee, at the beginning of your membership. This setup fee will typically cost around the same price as your monthly fee, boosting your overall costs for your first month of services.
If you only need an organization to remove a few negative items from your report, you may want to look for a credit repair agency that does not charge a setup fee. However, if you plan to stick with a company for the long haul, this fee may be worthwhile.
Price Per Month
Every good credit repair company we found charges a monthly fee for you to utilize their features. This fee ranges from $50 to $150 per month, depending on the organization and the package you choose.
Some companies, such as The Credit Pros, include a few bonus features in their top-tier packages that you may not need, such as discounts on prescriptions. For many people, the basic credit repair packages include all of the necessary services to repair their credit.
Credit Monitoring & Free Credit Reports
The best credit repair companies offer credit monitoring tools as part of their membership services. These tools may include frequent access to your credit report, custom tips to fix your credit, alerts about changes to your credit score, and other relevant features.
If a credit repair firm only helps you remove negative items from your report, it is not setting you up for success in the future. You could end up making the same mistakes that led to your poor credit without even realizing it.
Many credit repair companies that offer educational resources, credit monitoring tools, and free credit reports give you more value for your dollar by setting you up for long-term success.
BBB Rating
The Better Business Bureau rates companies according to their customer service and business practices. The best Better Business Bureau rating a company can receive is an A+ rating, while the worst is an F.
You can check a company's rating by going to the Better Business Bureau website and searching for the organization. Along with its rating, the Better Business Bureau will also show you customer reviews and historical information about the company, giving you a better idea of its legitimacy and trustworthiness.
What Type of Negative Items Can Credit Repair Agencies Remove From Your Credit Report?
Negative items are the financial missteps that may be lowering your credit score. Credit repair companies work to remove the following negative items from your report:
• Bankruptcy
• Collections
• Foreclosures
• Hard inquiries
• Judgments
• Late payments (student loans, credit cards, mortgages)
• Medical collections
• Repossessions
• Tax liens
Some of these items impact your credit more than others, but removing even the least significant ones could raise your credit score by several points. The most effective credit repair companies will analyze every line of your credit report and challenge any data that could be inaccurate.
How Long Does It Take To Repair Credit
A credit repair service may take anywhere from three months to nine months to complete its repair services. Typically, the more negative items you have on your report, the more time the company will need.
If you work with a repair company annually or only have a few negative items, you may see credit improvement in as few as three months. However, if you have ten or more additions, the credit repair service may need at least six months to finish your case.
How Much Does A Credit Repair Specialist Cost?
The credit repair companies on our list vary in price significantly. Some companies charge a setup fee along with their monthly fees, while others just charge higher monthly costs. In general, you can expect to pay between $50 and $150 a month to use a company's services, and you may need to pay a $50 to $150 initial deposit as well.
A credit repair company's price is not always indicative of its quality. You should be sure to read customer reviews and research a company thoroughly before beginning a membership, then decide whether the price is worth the services you will receive.
Can Legitimate Credit Repair Companies Guarantee Results?
According to Chron, the best credit repair services can't guarantee any results to its customers.
Credit repair businesses help remove negative additions on a case-by-case basis. When you sign up for one of these services, it will review your personal credit history and make suggestions based on your specific needs. If it sees any questionable negative additions, it will dispute them with your creditors.
Because credit repair services are highly specialized, no organization can guarantee any results. If you do not have any negative additions that are false or inaccurate, credit repair agencies will not be able to help you much.
Additionally, the Credit Repair Organizations Act of 1996 clarifies what credit repair companies can and cannot do. According to this act, credit repair companies cannot:
• Make false statements to credit bureaus
• Charge customers before providing any services
• Advise customers to change their identification
• Guarantee any results
The Credit Repair Organizations Act ensures that credit repair companies do not mislead their customers. If you notice that an organization is trying to guarantee any results, you should report it to the Federal Trade Commission and search for a reputable service instead.
What Methods Do Credit Repair Companies Use To Get Items Removed?
Credit repair companies use a few different methods to remove negative items from credit reports. The most popular repair processes are contacting the creditors directly, requesting a goodwill deletion, and resolving identity theft.
Contacting Creditors and Credit Bureaus
The top credit repair companies improve credit scores by removing false-negative additions from customers' credit reports. They typically achieve this by contacting creditors and the three major credit reporting agencies directly and asking them to verify if specific items on an account are accurate.
If a United States creditor cannot verify information on your credit reports, the law requires it to remove the data. Similarly, if a credit bureau does not respond about a specific item in 30 days or fewer, it may be legally obligated to delete the account, removing the item from your report in the process.
Goodwill Letters
Credit repair companies can also request goodwill letters on your behalf. If your credit suffered because you missed a payment on a loan, and you have since paid the loan in full, your credit repair case advisor could send a goodwill letter to your creditor in hopes they will remove the derogatory item from your credit history.
This letter can include information about why you missed the payment and how you have improved your financial responsibility since that incident. If the letter is convincing enough, the creditor may decide to report your account more favorably, boosting your credit.
Identity Theft
Some people receive a hit to their credit after becoming a victim of identity theft. If this is the case for you, you can also utilize a credit repair specialist to dispute these fraudulent accounts on your report and repair your credit. Some companies offer identity theft protection as an add-on service or provide it in their top-tier membership package.
Final Thoughts – Are Credit Repair Companies Worth It?
If you have an unfavorable FICO score, hiring a credit repair service to manage your dispute process may be a great use of your money. These companies do all of the hard work of contacting creditors and disputing items with the three major credit bureaus for you. They use their skills and expertise to present your claim accurately and convincingly.
Many of the companies on our list offer a 90-day money-back guarantee that allows you to receive a full refund if you aren't satisfied with their services. If you aren't sure whether to give one of these companies a try, looking for a business with a money-back guarantee could seal the deal.
Hiring a credit repair company could help you boost your credit and learn how to make intelligent economic decisions in the future, getting you back on track to financial freedom.
---


Source: on 2021-05-04 18:18:45

Read More At Source Site