Treasury Chief Says Crypto Is A "National Security Risk" — Z6 Mag
|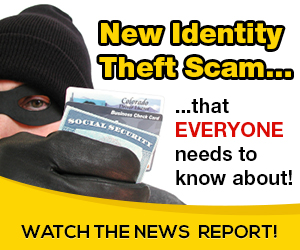 A new jab was thrown against Bitcoin and cryptocurrencies from the US government after statements from the U.S. Treasury Secretary branded the industry as a "national security threat."
Facebook's announcement of Libra has brought crypto and blockchain technology in the center stage, as governments around the world have heightened their scrutiny on the alternative financial system that the industry is offering.
Government executives and high ranking officials have raised concerns on the volatility of the technology, and how it is being used by malicious actors to facilitate illegal transactions such as money laundering and illegal drugs.
Now, US Treasury Secretary Steven Mnuchin chimed in the conversation and echoed earlier apprehensions versus Bitcoin and cryptocurrencies. The Secretary warns that Bitcoin, as well as, Facebook's plans for Libra, pose a "national security issue" for the United States.
"This is indeed a national security issue," Mnuchin told reporters at a press conference yesterday. "Cryptocurrencies such as bitcoin have been exploited to support billions of dollars of illicit activity like cyber crime, tax evasion, extortion, ransomware, illicit drugs, and human trafficking," adding that Facebook's Libra "could be misused by money launderers and terrorist financiers."
Mnuchin echoed other politicians stance on Facebook's Libra venture and said that he was "not comfortable" by the idea of it.
Trump vs. Crypto
In a series of tweets on last week, the POTUS said that he is not a "fan" of cryptocurrencies, asserted that America has only one currency, criticized bitcoin, as well as told Facebook that they need a banking charter if they want to launch their newly announced crypto-based money called Libra.
Trump said cryptocurrencies are not money, and "Unregulated Crypto Assets can facilitate unlawful behavior, including drug trade and other illegal activity."
"If Facebook and other companies want to become a bank, they must seek a new Banking Charter and become subject to all Banking Regulations," said the president.
Related: Trump Vs. Crypto: Dollar Is The Only Currency Of The USA
According to the President, the dollar is the only currency in America, and Libra, among other cryptocurrencies, are not "real money."
"We have only one real currency in the USA, and it is stronger than ever, both dependable and reliable. It is by far the most dominant currency anywhere in the World, and it will always stay that way. It is called the United States Dollar!" Trump said in a tweet.
Trump's anti-crypto stand was agreed upon by Mnuchin saying that "the president does have concerns as it relates to bitcoin and cryptocurrencies—those are legitimate concerns that we have been working on for a long period of time."
Democrats vs. Crypto
Joining Trump's army against cryptocurrencies and Facebook's Libra plans are Democrats from the Senate who recently circulated a draft proposal that bans big tech companies from issuing digital money.
The bill, which was bluntly named as "Keep Big Tech Out Of Finance Act," circulates among Democrats majority that leads the U.S. House Financial Services Committee, proves that the US government is not joking about its position against Libra and other similar ventures in the future.
Read More: Democrats Move To Ban Big Techs From Issuing Digital Money
According to the proposed bill, no tech company should be allowed to issue any form of financial services. "A large platform utility may not establish, maintain, or operate a digital asset that is intended to be widely used as a medium of exchange, unit of account, store of value, or any other similar function, as defined by the Board of Governors of the Federal Reserve System," reads a copy of the bill obtained by Z6Mag.
Furthermore, while the bill does not specify any company, it clearly refers to Facebook, and it's planned blockchain-based currency, Libra. The "large platform utility" is defined as a technology company with "[an] annual global revenue of $25,000,000,000 or more" and one that is "predominately engaged in the business of offering to the public an online marketplace, an exchange, or a platform for connecting third parties." This definition seems to be crafted to include Facebook rather than exclude other companies.
It is also worth noting that the proposed legislation also prohibits "large platform utilities" from affiliation with "persons who are a financial institution." This further includes Facebook's proactive workaround against possible future laws that may prohibit them from owning Libra.
Nonetheless, the bill is still in its earliest phase yet, and many could happen to move forward. For it to become a law, it still has to withstand the possible opposition by Republicans in both the House and the Senate.
Source: on 2019-07-17 09:05:25

Read More At Source Site