Twitter user threatened with lawsuit, then promised reward by gov't for posting about identity theft scam
|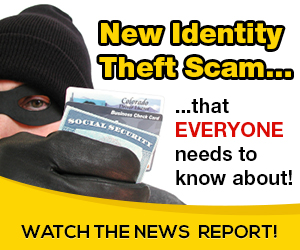 Due to the highly ambiguous nature of Indonesia's Information and Electronic Transactions Act (UU ITE), any legitimate criticism against the government or those in power could potentially lead to criminal sanctions against the criticizer. One Twitter user was reportedly almost on the receiving end of such an injustice simply because he pointed out a possible lack of government oversight in regards to an identity theft scandal.
Read: Silencing the critics: The 5 most outrageous and ridiculous cases of UU ITE violations
Recently, a Twitter user named Hendra Hendrawan, who goes by the handle @hendralm, posted a series of tweets claiming that millions of Indonesian citizens' KTP (national ID card) and KK (family card) numbers, among other private data, had been stolen and sold online via social media platforms. Hendra also posted screenshots from social media pages implying that the identity thieves sold the data to those who want to create fake accounts on online lending platforms.
Ternyata ada ya yang memperjual belikan data NIK + KK. Dan parahnya lagi ada yang punya sampe jutaan data. Gila gila gila. pic.twitter.com/NgWEH6pk4k

— Samuel Christian H (@hendralm) July 25, 2019
As potentially explosive as his claim was, instead of investigating it, the focus on his tweets quickly shifted to the threat of a lawsuit against Hendra himself. Yesterday, the National Police said that the Home Affairs Ministry's Population and Civil Registry (Dukcapil) reported Hendra to the police for defamation on the grounds that his tweets led to "negative opinions" about the agency since many netizens had accused Dukcapil of being unable to protect citizens' highly sensitive private data.
Hendra tweeted that he was shocked by the police report against him.
Lah ini gimana? Kenapa saya yang malah jadi dilaporin? So far saya bikin thread mention sana sini supaya kasus ini dapat perhatian dari pemerintah dan supaya masyarakat lebih waspada terhadap data pribadinya sendiri. Kenapa malah saya yang dilaporkan? https://t.co/ss1Y3Mscas

— Samuel Christian H (@hendralm) July 30, 2019
"How can this be? Why did I get reported? So far I only made the Twitter thread and mentioned here and there so this case would get the attention of the government and so the public would become more careful about their own private data. Why did I get reported?" he wrote in the tweet above.
To be fair to Dukcapil, the agency did not at any point publicly state that they had filed a police report against Hendra for defamation. After netizens expressed overwhelming support for Hendra on social media, Dukcapil later clarified that the police report was actually against the alleged identity thefts.
"If Hendra contributed [to this case], then we will give him an award as an upstanding citizen. We'll look into that. We want to reward and punish. We reward those who do good, but we punish those who are bad and naughty," Dukcapil Director General Zudan Arif Fakhrulloh told reporters yesterday, as quoted by Detik.
Zudan then advised the public that anything suspicious should be reported to the authorities immediately before being posted on social media to prevent public distrust towards the government.
The Home Affairs Ministry says that it's working with the National Police to investigate the KTP and KK identity theft claims.


Source: on 2019-07-31 00:29:01

Read More At Source Site