Underinvestment in Data, Tech a Root Cause of Breaches: ASIC
|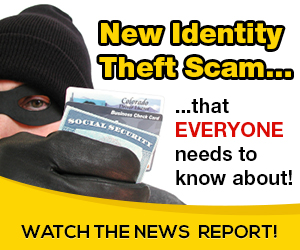 Underinvestment in data and technology systems creates operational risks, delays in picking up problems, and costly remediation programmes, says ASIC commissioner Sean Hughes.
ASIC (Australian Securities and Investments Commission) commissioner Sean Hughes has highlighted data and technology systems as one of the key areas where financial institutions need to up their game.
In its supervisory work, ASIC has identified poor data technology systems and associated processes as a key root cause of institutions' poor practices in identifying and responding to customer complaints, incidents and issues, he said.
Speaking at the Australian Retail Credit Association Conference on Friday (13 November), Hughes said a review of breach report samples lodged with ASIC point to "underinvestment in technology systems" as a root cause of the reported breaches in a significant number of cases.
Underinvestment in technology accounts for an estimated 40 percent of breaches related to bank overcharging and around 70 percent in insurance overcharging, he said.
According to Hughes, significant limitations to the systems have been found inside a "wide range of financial institutions".
"This creates operational risks and suggests historical Board and management decisions on the development and maintenance of these systems have not placed the long-term interests of the consumer at the core."
He said a combination of poor systems and poor governance mean delays in picking up problems and ultimately result in lengthy and costly remediation programs.
"Given the year that we have had, I do not say this lightly: investment in getting data and systems right is essential. And it is overdue."
Hughes noted that lenders with better data and technology capability – for example analytics and AI – were able to respond more quickly and in a targeted, tailored fashion to borrowers needing additional support this year with loan deferrals.
"The focus in the current macro-economic environment is primarily addressed on ensuring credit flows quickly and efficiently to borrowers. Customers more than ever are expecting seamless digital interactions with their lenders."
Hughes also spoke about ASIC's other priorities, including:
assistance for customers in financial hardship
predatory behaviour in lending activities
continuing credit contracts (a consultation is open on ASIC's product intervention order until 24 November)
credit repair services (debt management firms will be required to hold an Australian Credit Licence under reforms due to take effect from 1 April 2021)
responsible lending reforms (a consultation is open until 20 November
buy now pay later reforms (a report will soon be issued providing data to support policy decisions)
design and distribution obligations (issuers and distributors will have greater responsibility to appropriately design and distribute their financial products from 5 October 2021; final guidance coming soon)
"While ASIC's vision for a fair strong and efficient financial system for all Australians focusses our efforts and frames all we do, it is not about us. It is a vision for all," Hughes said.
"Confidence is the bedrock of the economic recovery process. This is the purpose of ASIC's work, both in the immediate context of the pandemic and whatever evolves next beyond it."


Source: on 2020-11-15 19:11:15

Read More At Source Site