Upstate school district to spend thousands in ID protection after info leaked
|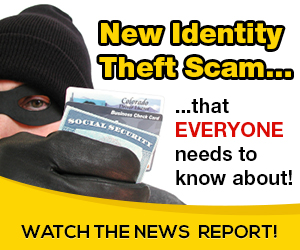 An Upstate School district will have to pay thousands of dollars to protect the identity of employees whose privacy was put at risk.Spartanburg School District One said a social media post contained the full findings of a SLED investigation. The investigation looked into financial discrepancies that was attributed to a bookkeeping error. That post also contained personal information of two current district employees and a contracted employee.SLED released its findings, and four people filed a Freedom of Information Act to view the full report. However, one person who posted the findings on social media said they obtained them from SLED, though they had not filed a Freedom of Information Act request for the information. Spokesperson for Spartanburg School District One Sandra Williams said the district spent thousands to implement identity theft protection policies for the three impacted employees. "They are devastated," Williams said. "Trust has been broken. They don't know how or why this came to be. We place the safety and security of students and staff as our top priority.'As another measure of security, Williams said the district and the employees filed criminal complaints of identity theft with the Campobello Police Department. Since criminal charges have not been filed in the case, WYFF News 4 will not identify the poster. The poster said they felt the information was public but admitted to not viewing the whole report before posting it on social media. The poster has since taken down the full findings and put up a redacted version. The poster said they did not mean to harm anyone. "You have to be very careful when using social media or when sharing things," Williams said. "You have to be sure that what you're sharing is something that would be okay for the world to see."
SPARTANBURG COUNTY, S.C. —
An Upstate School district will have to pay thousands of dollars to protect the identity of employees whose privacy was put at risk.
Spartanburg School District One said a social media post contained the full findings of a SLED investigation. The investigation looked into financial discrepancies that was attributed to a bookkeeping error. That post also contained personal information of two current district employees and a contracted employee.
SLED released its findings, and four people filed a Freedom of Information Act to view the full report. However, one person who posted the findings on social media said they obtained them from SLED, though they had not filed a Freedom of Information Act request for the information.
Spokesperson for Spartanburg School District One Sandra Williams said the district spent thousands to implement identity theft protection policies for the three impacted employees.
"They are devastated," Williams said. "Trust has been broken. They don't know how or why this came to be. We place the safety and security of students and staff as our top priority.'
As another measure of security, Williams said the district and the employees filed criminal complaints of identity theft with the Campobello Police Department.
Since criminal charges have not been filed in the case, WYFF News 4 will not identify the poster. The poster said they felt the information was public but admitted to not viewing the whole report before posting it on social media. The poster has since taken down the full findings and put up a redacted version. The poster said they did not mean to harm anyone.
"You have to be very careful when using social media or when sharing things," Williams said. "You have to be sure that what you're sharing is something that would be okay for the world to see."
Source: on 2019-10-30 18:52:30

Read More At Source Site