VIVA Entertainment Group Sets Six Month Operational Objectives
|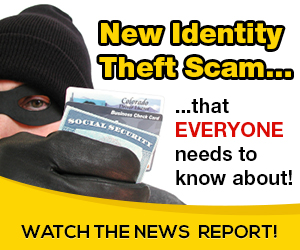 MIAMI, June 27, 2018 /PRNewswire/ — VIVA Entertainment Group, Inc. (OTC:OTTV) ("VIVA" or "the Company"), a distributor of Over-The-Top (OTT) IPTV content to consumers in a bundled subscription format, today gave a mid-year update on the Company's first six months of 2018 and set operational objectives through the end of the year. VIVA previously announced that it has signed a strategic venture agreement with Kredit Koncepts Financial LLC, a New York-based credit repair and rebuilding service, to bundle a $1,500 credit line as part of their credit rebuilding service. VIVA will receive a fixed fee amount based on six- or twelve-month terms.
The Company also recently announced that it acquired the rights to live stream all 2018 FIFA World Cup soccer games from Russia, which is currently underway. Accompanying this announcement, VIVA launched a new marketing campaign in several major US cities. After adding World Cup programming, Vivalive TV places subscribers in the front row of the biggest live sporting events in the world, including NBA Finals, Russia 2108, PGA Golf Tour, Major League Baseball, NHL Stanley Cup, and professional tennis.
VIVA Chief Executive Officer, Johnny Falcones, commented, "With our backbone complete, we have spent the last six months adding content and increasing our marketing presence. I believe that VIVAlive TV represents the most comprehensive and affordable OTT solution in the market. We are true cut-the-cord service provider at a cost that is a fraction of cable and satellite. With more and more people using smart devices as their primary medium for viewing video and live content, we are well positioned in the industry."
In the coming six months, VIVA's focus will be on increasing subscribers with a goal of being cash flow positive by the end of the year. "We are not far off from achieving our first financial milestone. By adding a few thousand new subscribers in the coming months, we should be able to sustain operations," Mr. Falcones added. "By continuing to market key demographics, and by leveraging our partnerships with companies like Oi2 Media and Kredit Koncepts, our subscriber based grows every month."
VIVA Entertainment is also committed to launching its much anticipated DVR feature for its live streaming app. "We have been working on a DVR product to incorporate into our service now for several months. We are close to announcing a successful partnership and integration and believe that this will be a game changer for the OTT industry," Mr. Falcones concluded.
About VIVA Entertainment Group, Inc.
VIVA Entertainment Group, Inc. is a global entertainment and technology company connecting content owners and video distributors to deliver premium content on any smart device with a screen. Viva is a service provider of an OTT system through which television services are delivered using the Internet protocol suite over a network such as the Internet, instead of being delivered through traditional terrestrial, satellite signal and cable television formats. Viva, your entertainment partner, provides subscribers access to the content they want anywhere, anytime. With a WiFi connection our customers can watch Live TV from around the world, TV shows, as well as movies on demand, Tele-video conference and many other interactive features. Independent and Major film studios, television networks, Telecoms, Cable Companies, and emerging ISPS partner with Viva for enhanced capabilities in multi-platform video distribution. The only true end-to-end provider of premium content technology services, VIVA looks to license and deliver to traditional and OTT video distributors across the world.
www.vivalivetv.com                     
http://viva.kreditkoncepts.com                   
www.vivalivetv.net 
Safe Harbor Statement
This release contains forward-looking statements that are based upon current expectations or beliefs, as well as a number of assumptions about future events. Although we believe that the expectations reflected in the forward-looking statements and the assumptions upon which they are based are reasonable, we can give no assurance or guarantee that such expectations and assumptions will prove to have been correct. Forward-looking statements are generally identifiable by the use of words like "may," "will," "should," "could," "expect," "anticipate," "estimate," "believe," "intend," or "project" or the negative of these words or other variations on these words or comparable terminology. The reader is cautioned not to put undue reliance on these forward-looking statements, as these statements are subject to numerous factors and uncertainties, including but not limited to: adverse economic conditions, competition, adverse federal, state and local government regulation, international governmental regulation, inadequate capital, inability to carry out research, development and commercialization plans, loss or retirement of key executives and other specific risks. To the extent that statements in this press release are not strictly historical, including statements as to revenue projections, business strategy, outlook, objectives, future milestones, plans, intentions, goals, future financial conditions, events conditioned on stockholder or other approval, or otherwise as to future events, such statements are forward-looking, and are made pursuant to the safe harbor provisions of the Private Securities Litigation Reform Act of 1995. The forward-looking statements contained in this release are subject to certain risks and uncertainties that could cause actual results to differ materially from the statements made. Readers are advised to review our filings with the Securities and Exchange Commission that can be accessed over the Internet at the SEC's website located at http://www.sec.gov.
For more information, please visit:
VIVA Entertainment Group, Inc.
+1-347-681-1668
www.vivalivetv.net 
www.vivalivetv.com
View original content:http://www.prnewswire.com/news-releases/viva-entertainment-group-sets-six-month-operational-objectives-300673251.html
SOURCE VIVA Entertainment Group, Inc.
Source: on 2018-06-27 10:26:15

Read More At Source Site