Watch out for new rent scam
|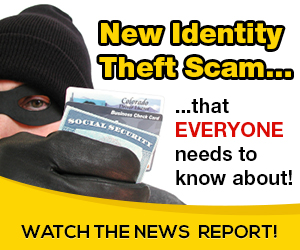 Dear DO Line Readers: Michigan Attorney General Dana Nessel has just issued a warning for Michigan residents to beware of a new scam aimed at those struggling to pay rent.
According to Nessel, many Michigan residents are finding it difficult to pay rent during COVID-19 because the pandemic has caused economic hardship for countless families and individuals. The FTC (Federal Trade Commission) is warning that scammers might be looking to capitalize on that hardship. They may offer to provide assistance in the form of rent and utility payments or legal aid to avoid eviction. To get help, the scammers will say residents must first provide them with personal information or money.
"Those facing eviction are more likely to fall victim to this scam, as they have limited resources and nowhere else to turn," Nessel said. "This pandemic has caused financial hardship for many Michiganders. It has provided scammers with an opportunity to use that desperate set of circumstances to their advantage. Do not fall victim to their schemes. Always protect your personal and financial information unless you are absolutely certain it is being provided to a legitimate organization."
Nessel mentioned suggestions from the FTC (Federal Trade Commission) to help us avoid becoming a victim of a scam. DO Line readers may recognize these suggestions since we have mentioned them before when quoting Nessel. They are worth repeating.
• Never give your bank account, debit card, credit card or Social Security numbers to anyone who contacts you without first independently verifying that person's identity.
• Do your research on any organization that requests personal information or money.
• Investigate the company you are considering using online with the words "scam," "fraud" or "complaint" to see what others are saying. Do this prior to making contact.
• Avoid companies that tell you to stop paying rent or require an up-front fee.
• • • •
Dear DO Line Readers: Michigan Attorney General Dana Nessel and the Michigan Unemployment Insurance Agency are letting individuals know about important tax documents for people who may be victims of identity theft as a result of widespread fraudulent unemployment claims in 2020.
With tax season underway, the Unemployment Insurance Agency (UIA) has begun issuing 1099-G tax forms to all claimants who received unemployment benefits. If someone receives a UIA 1099 form but did not receive unemployment benefits, that person is possibly a victim of identity theft and should report it immediately.
The envelope containing the 1099 form from the UIA will include instructions on what should be done by victims of identity theft. The UIA says you should follow those instructions closely.
The toll-free Consumer Protection hotline number is 877-765-8388.
• • • •
A Baltimore-based company, Agora Financial, LLC, and several of its affiliates have agreed to pay more than $2 million to settle FTC charges that they tricked seniors into buying pamphlets, newsletters, and other publications that falsely promised a cure for type 2 diabetes. They also promoted a phony plan to help them cash in on a government-affiliated check program.
In addition to the monetary judgment which will be used to provide refunds to defrauded consumers, the proposed settlement also bars Agora and the other defendants from making such false or unsupported claims.
"These defendants preyed primarily on older consumers with false or unsubstantiated claims about curing diabetes and free money from the government," said Bureau of Consumer Protection Acting Director Daniel Kaufman. "The FTC has a long history of taking legal action against deceptive claims such as these, as well as companies that fail to substantiate their scientific and financial representations can expected to face the consequences.
The Federal Trade Commission (FTC) has announced that it has reached settlements with four defendants charged with helping to launder millions of dollars in credit card charges through fraudulent merchant accounts.
According to the FTC, the defendants assisted a deceptive operation known as Money Now Funding, to obtain and maintain merchant accounts that allowed the operation to process almost $6 million through the credit card networks.
In 2013, the FTC sued Money Now Funding for telemarketing worthless business opportunities to consumers and falsely promising thousands of dollars in income. In 2015 the court entered summary judgment and default judgments against certain Money Now Funding defendants, finding that the business opportunities were a complete fraud.
Source: on 2021-02-12 10:00:00

Read More At Source Site