Watertown Daily Times | Judge McClusky allows AG's suit against Harris Jewelry to proceed
|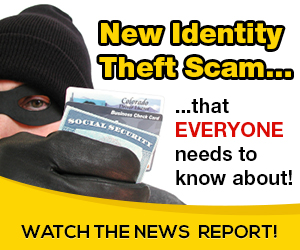 WATERTOWN — State Supreme Court Judge James P. McClusky has ruled that a multistate, multi-year lawsuit can continue against a jewelry store chain the state attorney general alleges targeted soldiers, including those at Fort Drum, with illegal business practices.
The attorney general's office sued Harris Originals of NY Inc. and Harris Originals of Watertown NY Inc., which does business in the Salmon Run Mall as Harris Jewelry, in October claiming the business sold military-themed jewelry with markups of between 600 and 1,000 percent above wholesale and used illegal in-house financing contracts that attached an additional interest rate of 14.99 percent on the financing.
In a decision filed this week at the Jefferson County Clerk's office, Judge McClusky denied Harris Originals' motion for dismissal, allowing claims against the company for statutory and common law fraud and the state's charitable co-venturing laws to proceed. The judge dismissed a cause of action related to fees for credit repair services, concluding that prosecutors did not properly allege that Harris Originals charged a fee to help people improve their credit rating. He also dismissed three additional causes of actions related to interest rates charged by the company.
"The Court's decision to move forward with lawsuit allows my office to continue in our commitment to protect the financial welfare of servicemembers and hold those seeking to defraud them accountable," Attorney General Letitia James said in a prepared statement. "My office will not back down from its efforts to vigorously protect our military."
The company, based in Hauppage, Suffolk County, has retail stores near, and in some cases on, military bases across the country. It is alleged that it entices soldiers into its stores with its "Operation Teddy Bear" program. Through the program, the business sells teddy bears in military uniforms with the promises of charitable donations. The attorney general, however, claims that the program is a "marketing ploy to dupe service members into high-priced, illegal in-house financing contracts for vastly overpriced jewelry."
The lawsuit further alleges that servicemembers are defrauded by false representations about the benefits of Harris Jewelry's proprietary financing and jewelry quality while forcing customers to pay for warranty add-ons and failing to properly administer a charitable co-venture.
New York and Tennessee are lead states in the action, joined by 12 other states. The case is being handled by Deanna R. Nelson, assistant attorney general in charge of the Watertown regional office.


Source: on 2019-04-12 12:18:45

Read More At Source Site