Which Is The Best Antivirus For Your Mac?
|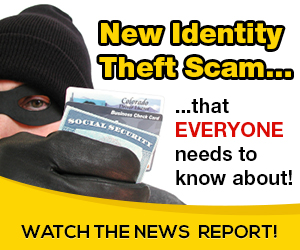 A computer is one of the most valuable gadgets we own. It holds documents, photos, videos and other important files. While Windows computers are the more common target for malware, Mac computers have become increasingly more prone to it as well. 
There are two popular options for antivirus software — Bitdefender and Norton. If you're unsure which one to get, read on to learn more about the two so you can finally get the protection your computer needs. 
Affordability
When it comes to affordability, Bitdefender ($17.99/year) beats Norton ($29.99/year) with a $12 difference. Additionally, Bitdefender offers potential customers a free version, something Norton is yet to offer. 
Overview
Here's a comprehensive breakdown of the software's security features. Both offer VPN, firewall, password manager, dark web monitoring and virus protection promise as default services for Bitdefender and Norton, with parental controls as an extra feature for an upgraded plan with Bitdefender and identity theft protection when you upgrade your plan for both providers. Bitdefender has additional file shredding and secure browser services, while Norton boasts of a secure cloud storage in its basic plan and phone takeover monitoring, credit monitoring and 401 (k) & Investment Activity Alerts for its higher plans. 
VPN
While both software offer VPN protection, this feature is limited on Bitdefender if you are not planning to avail its more expensive plan. Bitdefender uses Hotspot Shield, which doesn't allow users to choose which VPN server to use and has a limit of 200MB of bandwidth per day. If a Bitdefender user upgrades this VPN service to unlimited bandwidth and the ability to choose the server, it'll cost an extra $39.99 per year, which is not bad compared to other sole VPN providers. Norton wins this one with its built-in, fully-functioning VPN service, Norton Secure VPN. 
System Scans
Performing manual system scans is part of a meticulous user's security routine and both providers offer really good scanning capabilities. Bitdefender offers more scanning types while Norton gives you the ability to customize your scans further like scanning for specific threats. Bitdefender may win the number of scanning types, but Norton offers deeper scanning tactics. Norton definitely provides a more efficient scanning feature. 
PC Performance
Bitdefender loads twice as fast as Norton. Scanning takes up a bit of processing power, but Bitdefender is much lighter on the machine compared to Norton. Great for multitaskers, Bitdefender won't slow your computer down even as you perform other tasks while the antivirus is at work. 
Virus Protection
A good antivirus detects and removes malware and the AV-Test proves that both are the top-performing software among all other options. However, recent AV-Comparatives show that Bitdefender outperforms Norton as it was able to detect only four false positives, compared to Norton with 22. On the other hand, the SE Lab tests revealed that both had the highest evaluations.
Bitdefender Shield utilizes behavioral learning tools that successfully identify new threats. This method is one of the most advanced and reliable methods for malware detection. Ultimately, both performed well in the AV-Test and the SE Lab tests, but Bitdefender takes the crown in the AV-Comparatives. 
Firewall Protection
If there's one thing Norton takes a big win at, it's the Smart Firewall. It has an Intrusion Prevention System which wards off incoming data packages, blocking online attacks before they even affect your computer. Content tampering, BNS spoofing and other detection features are available in case you are connected to a network that isn't secure. Bitdefender also does well in this area, but with less proficient customizability. The good thing is that Bitdefender has a port scan protector, which wards off threats delivered through open networks like the ones used in public WiFi. 
Interface
In terms of usability, Bitdefender's app is much easier to use. Navigating through different sections is a breeze and can even be customized to your preference. Norton's interface is a bit more complex with its multiple website versions that do not redirect automatically to country-specific websites. Bitdefender is the more user-friendly option. 
Even with the differences in price and some features, the most important thing to note is that these two remain to be the top performing antivirus software options available now. Bitdefender offers a lot of great benefits starting from its more affordable price point but there are still some positive points to be considered with regard to Norton. Protect your computer ASAP with any of these top antivirus software.


Source: on 2021-05-28 11:03:13

Read More At Source Site