Why Netflix Might Be More Secure Than Ever
|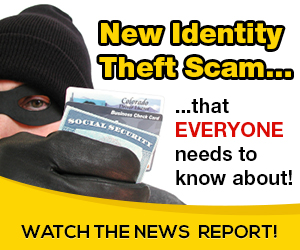 Netflix is testing a 2FA feature that will help crack down password sharing. Here's why that's actually good for subscribers.
Maybe you're one of the thousands who felt disappointed about Netflix's recent 'test' crack down on password sharing. But aside from helping the streaming giant's bottom line, the introduction of a stricter 'no password sharing' policy may be good for subscribers.
Here's why Netflix's two-factor authentication (2FA) test is good for your digital security.
Netflix's No Password Sharing Policy
While it's been a common practice, sharing passwords with anyone outside your household has long been prohibited by Netflix. It's part of the terms of service you agree to when you sign up.
The limited security test that Netflix introduced recently was an effort to curtail the illicit password sharing practice. Many were understandably bummed about getting a message that said: "If you don't live with the owner of this account, you need your own account to keep watching."
People got even more riled up when they were asked to get a code emailed or texted to the owner. This means that if you are so far down the chain of passed passwords and you don't know the owner enough to bother them for a code, you'll be locked out of the account.
While it may seem like a huge disappointment for many who have gotten used to using communal accounts, this may be good for everyone's security.
Sharing passwords even with your closest relations is a huge security risk.
Why You Should Not Share Your Passwords
Treat your password like your toothbrush. You don't share it with other people and you'd probably hate it if people pass it around.
You may have shared it with one close friend or family member, but remember that they can share this with other people too. And those people may share this with others. Before you know it, you'll have 20 people who have your password.
The more people know this, the more vulnerable you become. Chances are, you do not have control over these people's devices and have no way to secure them from hacks.
You don't know if their devices are recently patched and their AVs are updated. You don't even know if they have an AV installed at all.
If they click phishing links, download bootleg apps from third-party sites, and accidentally open malicious attachments, they could download malware onto their device. Hackers can snoop around their computers and steal information.
Just one weak link in this chain will let a hacker in. One of these people gets hacked, one of their devices gets stolen, and your password will be compromised.
An attack called credential stuffing allows hackers to use one password and test it against hundreds of other sites. It banks on the idea that people recycle their passwords. So one password can get them inside other accounts too.
Related: What Is a Credential Stuffing Attack?
They use botnets to test stolen passwords against hundreds of other sites. A single botnet can make thousands of login attempts per hour.
From there, they can mine accounts for Personally Identifiable Information (PII), banking details like your credit card number, and other sensitive information like your social security number.
They can use these for illegal activities like identity theft or cyber extortion.
Two Factor Authentication Will Be Good For You
Adding two-factor authentication or multi-factor authentication (MFA) for streaming accounts like Netflix will help keep customers' accounts and details secure.
The streaming giant has long been criticized for not having 2FA and letting people share passwords. With security breaches and hacks happening all the time, you need to take digital security seriously.
Other streaming services should follow suit not just to benefit their bottom line but more importantly to protect their customers' data.
How to Safely Share Passwords With Friends and Family
You should never share your passwords. But if you must, here's how to share your passwords while keeping your accounts as secure as possible.
Read Next
About The Author


Source: on 2021-04-24 10:48:45

Read More At Source Site