Why Tax Audit Protection is not automatically included in the tax preparation services? DMA Financial Management, NYC Tax Firm, Adds Audit Protection Plan in 2020
|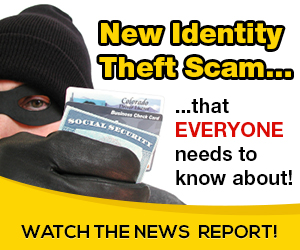 Audit Protection Plan is the future of tax preparation and good customer service

NEW YORK (PRWEB)
December 09, 2019
Most tax preparers work diligently to prepare tax returns as completely and accurately as possible. However, there are many reasons why IRS may select tax return for an audit, which can range from the Discriminant Inventory Function (DIF) Score, Unreported Income Discriminant Index Formula (DIF), high income, large itemized deductions, self-employment income or simply bad luck.
Last year alone IRS audited close to 1M returns, most of which are correspondence audits. Taxpayers often unaware and assume that their tax preparation fee includes tax representation when they receive a notice from the IRS, selected for an audit or being informed of the identity theft. Are they equipped to deal with IRS, spend hours on the phone and answer questions that pretty much are intended for an expert? Most often the answer is, no.
What should you do then? The good news is that under the Taxpayer Bill of Rights you have The Right to Retain Representation, and DMA Financial Management has a solution that can potentially save you anywhere between $3,500 to $10,000 in tax representation fees.
Our Audit Protection Plan for a small fee that is added to the tax return protects you from ever having to deal with tax authorities when you get a notice. When we file our "2848 Power of Attorney" form on your behalf, the IRS will have to deal directly with us and you won't have to talk to or meet them.
Why not many tax preparation firms offer this protection for their clients remains unanswered. Dmytro Arshynov, Enrolled Agent and Certified Tax Resolution Specialist, principal and founder of DMA Financial Management, believes that "Audit Protection Plan is the missing link in tax preparation and good customer service.
DMA Financial Management LLC has been serving clients in New York for more than 9 years. It offers a wide variety of services that include tax preparation, IRS and state representation, tax planning and optimization, audit protection as well as full cycle of accounting and business management services.
More information about the firm, its partners and services is available at http://www.dmafm.com.
If you currently experiencing tax problems, under audit or receiving threatening notices, you can visit http://7secrets.dmafm.com/ to receive our whitepaper " 7 Secrets the IRS Doesn't Want You To Know" to learn how to solve your tax problems once and for all or call our 24hr recorded line at 844-808-7241.
To the Media: If you need background, commentary, trends or story ideas about tax issues or other accounting topics, please contact Dmytro Arshynov, EA, CTRS, CAA, managing member, at [email protected] or 646-766-9445.
Share article on social media or email:
Source: on 2019-12-09 07:56:15

Read More At Source Site