Wilk Urges Action To Protect Unemployed Californians From 'Looming Tax Tsunami'
|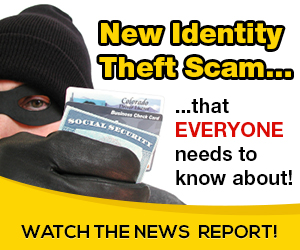 State Senator Scott Wilk, R-Santa Clarita, joined California Senate Republicans in delivering a letter to Governor Gavin Newsom Tuesday urging him to "take immediate action" to help address the "looming tax tsunami facing unsuspecting and unemployed Californians stemming from mismanagement and fraud in the state's Unemployment Insurance program."
On Monday, Wilk and eight other Republicans in the California State Senate sent a letter to Newsom urging him to "take immediate action to help those innocent victims" who they believe are endangered by what they call a "looming tax tsunami."
"This week, Californians will begin receiving 1099-G tax forms summarizing their taxable earnings from unemployment benefits," reads a statement issued by Wilk's office Tuesday. "Not only will the tax bill come as a shock to recipients, there is a distinct possibility many victims of fraud will be left on the hook for taxes on money never received."
The Republican senators argue that the Employment Development Department (EDD) has "struggled to do even the slightest thing right during the pandemic" and that it is "unfathomable" to believe the agency could resolve these issues by tax day.
"Without immediate action by the Governor and our federal representatives, innocent people will be left to fight the IRS over tax liabilities for benefits they never received," Tuesday's statement reads.
By the end of 2020, the EDD had reportedly paid out $10.4 billion in benefits to claimants whose identities were unverified, and some officials estimate that that figure could climb to as high as $30 billion. 
"This resulted in frozen bank accounts, stalled benefit payments and a variety of other problems each of our offices has been tirelessly working to help these individuals with over the last (10) months," Tuesday's statement reads.
See Related: Wilk Demands Answers From Banks For 'Draining' EDD Accounts
Tuesday's letter is the latest in a series of actions Senate Republicans have taken over the past 10 months to address unemployment issues, a full timeline of which can be seen below:
April 2020:

Senate Republicans wrote a letter warning Governor Newsom about the "failures" of the EDD after hundreds of thousands of jobless Californians reached out to legislative offices seeking help with their unemployment claims.

June 2020:

Republicans asked for an independent audit of the EDD through the Joint Legislative Audit Committee (JLAC). Democratic members of JLAC canceled a "crucial" hearing in August, which would have been an opportunity to review the EDD audit request. (Signed by Republican members from both the Assembly and Senate, the letter to JLAC was a bicameral effort to demand answers from EDD.)

July 2020:

Members of the Senate Republican Caucus requested that Governor Newsom staff EDD 24/7 to help clear the backlog.

August 2020:

Senate Republicans joined a coalition of legislators delivering another letter to the Governor demanding that he take action to improve EDD operations.

September 2020:

Members of JLAC approved an audit of the EDD that Senate Republicans joined in requesting.

November 2020:

District Attorneys announced a major unemployment fraud scheme operating in and around California's prisons. In a letter to Governor Newsom, Republican Senate Leader Shannon Grove requested adequate support for DA's across the state so they can investigate and prosecute the high number of EDD fraud cases.

December 2020:

Grove introduced SB-39 to mandate crosschecking of prisoner information with unemployment claims. Wilk introduced SB-58 to require EDD to stop including full social security numbers on their mail, which have "put tens of millions of citizens at risk or identity theft."

January 2021:

Senate Republicans led an effort to call for an immediate oversight hearing on the EDD following a "scathing" State Auditor report.

February 2021:

Senate Republicans warned governor about victims of identity theft and urged him to promptly help them so that they can avoid tax liabilities for unreceived benefits.
An oversight hearing is scheduled on Wednesday, Feb. 3 with the JLAC and the Assembly Insurance Committee. 
To read the full letter, click here.
Do you have a news tip? Call us at (661) 298-1220, or send an email to [email protected] Don't miss a thing. Get breaking KHTS Santa Clarita News Alerts delivered right to your inbox. Report a typo or error, email [email protected]
KHTS FM 98.1 and AM 1220 is Santa Clarita's only local radio station. KHTS mixes in a combination of news, traffic, sports, and features along with your favorite adult contemporary hits. Santa Clarita news and features are delivered throughout the day over our airwaves, on our website and through a variety of social media platforms. Our KHTS national award-winning daily news briefs are now read daily by 34,000+ residents. A vibrant member of the Santa Clarita community, the KHTS broadcast signal reaches all of the Santa Clarita Valley and parts of the high desert communities located in the Antelope Valley. The station streams its talk shows over the web, reaching a potentially worldwide audience. Follow @KHTSRadio on Facebook, Twitter, and Instagram.


Source: on 2021-02-02 19:22:30

Read More At Source Site