Woman Accused Of Faking Protection From Abuse Order
|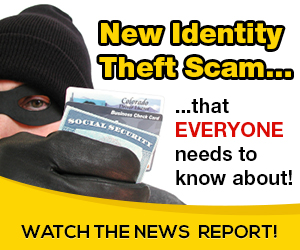 A Hulmeville Borough woman has been accused of faking a protection from abuse order with a judge's signature.
Kathryn Grace Sowden, 32, was charged with forgery, identity theft, tamper with public record, unsworn falsification to authorities, and false reports. She was arraigned by on-call District Judge Joanne Kline last week and sent to county lockup on 10 percent of $150,000. She was bailed out by a family member on Monday, according to public records.
On May 9, Bucks County Detectives were alerted after the administrative assistant to Bucks County Judge James McMaster came into possession of a purported protection from abuse order (PFA) that was said to be signed by the judge. The court was sent copies of a notice of hearing and temporary PFA order that featured errors, according to court papers.
Some of the major problems with the paperwork had to do with the case number, a nonworking barcode, and the fact that McMaster did not sign the documents. McMaster was also not at the Justice Center on the day the order was dated, detectives said.
On May 3, Sowden called dispatchers and requested the service of the fake PFA by the Hulmeville Borough Police Department. She stated she "had filed for a PFA today" and asked that they remove the man she lived with from their shared apartment in the 500 block of Main Street in the borough, authorities said.
An officer arrived and stood by as the man – Andrew M. Kempczynski, 32, of Newark, Delaware – removed his belongings from the apartment.
Later in the night on May 3, the officer was dispatched back to the apartment because the man had allegedly returned to the apartment. He was located more than an hour later and charged with indirect criminal contempt and released on $20,000 unsecured bail, detectives stated.
In addition to being taken into custody and arraigned, Kempczynski was told to come before a judge on May 15, authorities said.
On May 10, a staff member at the Bucks County Prothonotary's Office, which cooridnates PFAs, told detectives the documents received by the court had not been filed with the office. The staffer reportedly also said the barcode on the documents provided by Sowden did not match ones used by their office.
The district courts that were on-call when the PFA was allegedly obtained both said they did not issue them, detectives said.
Bucks County Detectives wrote that they came to determine the documents provided to the Hulmeville officer and that led to the arrest of the man were fraudulent.
Further investigation uncovered that Sowden had previously filed for a PFA for another man in 2004 with other filings through 2014, detectives said, adding she was familiar with the PFA process.
Sowden was interviewed in Doylestown and she confessed to creating the fake PFA to have Kempczynski removed from her apartment. She claimed Kempczynski was "abusive and tortuous," authorities said.
Sowden allegedly further stated that she used McMaster's signature because she had copies of a previous custody order he had signed.
On May 15, the day charges were filed against Sowden, the charge filed against Kempczynski relating to the fake PFA was withdrawn.
Last week, Sowden obtained an actual PFA against Kempczynski. He has since been accused twice of violating it. The violations allegedly happened last Tuesday on Main Street in Hulmeville when Pennsylvania State Police were called and then the next day following a call to Middletown police at Herbert Hoover Elementary School on Trenton Road.
Editor's Note: All individuals arrested or charged with a crime are presumed innocent until proven guilty. The story was compiled using information from police and public court documents.
---
---


Source: on 2019-05-23 11:11:15

Read More At Source Site