Yvonne Brown and RaShida Roberts Extends Financial Literacy Month By Introducing The First Annual "Reignite Your Finances" Virtual Summit
|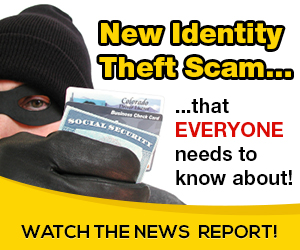 The Reignite Team presents speakers Yvonne Brown, with Affirm & Pursue and RaShida Roberts of Target Financial as they unite with Keynote Speakers, George Dines, Tax Consultant with ComproTax of Washington, D.C.and Agency Owner, Shawn J. Milton, of S&S Life and Financial Services and other financial experts to transform the masses at the "Reignite Your Finances" Virtual Summit being held on May 1st at 10:00 AM (EST) to 12:30 PM (EST) and May 2, 2021 from 2:00 PM (EST) to 6:00 PM (EST).
FOR IMMEDIATE RELEASE / PRURGENT
During this workshop style virtual event, attendees will receive content from key financial experts in their field that they can implement immediately. In addition, attendees will be able to have their questions answered by these experts on a panel – On The Spot Coaching, segment.
"Our goal is to provide attendees with access to the right information so they can craft a plan for financial success." As financial coaches themselves, the Reignite Team has over 20 years of combined experiences, and they are dedicated to helping each attendee make 2021 become the year they say, "no," to financial situations which no longer serve them, and make room for financial peace in these trying times. Their #notme campaign is an affirmation to each individual and family as they earmark their own financial independence and stand in the gap to make a difference for their futures.
During this event, attendees will receive workshops by current financial experts in their field across the United States and have their financial questions answered during general and specific breakout sessions including various topics such as:
How to Pivot from Unemployment

Keys to Homeownership

Practices to Eliminate Debt

How To Win with your Personal Taxes

Credit Repair Literacy
To register for the Reignite Your Finances Virtual Summit visit http://events.reigniteyourfinances.com.
###
Source: on 2021-04-28 22:48:45

Read More At Source Site