5 smart ways to keep your family safe, no matter what life throws at you
|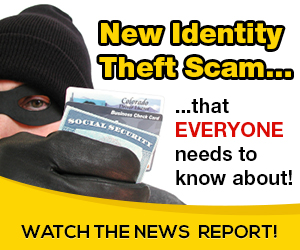 I love finding the right tech to solve life's problems. That's why I want you to know about the best family safety app out there, Life360.
It helps you stay in touch with your family, no matter where they are, through your smartphone. Location-based alerts let you know where everyone in your circle is at all times, but it doesn't end there. Life360 combines a ton of great features — from 24/7 roadside assistance to stolen phone coverage to driver safety alerts — into one easy-to-use app.
Want to try it out? Get a 7-day free trial at Life360.com/Kim. Here are five perks included with the first-ever family safety membership.
1. SOS help alerts
One-button SOS Help Alerts let you send a silent alert with your location info. In a potentially unsafe situation, such as walking through an empty parking lot or across a dark college campus, just hold down the SOS button.
If something happens, let go and you have 10 seconds to enter your pin.
If you don't, you'll receive a call. If you don't answer or answer and need help, Life360's emergency services kick in.
Life360 will alert your "circle" members (those you're connected to in the app), emergency contacts and emergency services — sending your exact location.
Here's what Nancy, a Life360 member, had to say. "My husband had a bad accident on his bike last week and called me. He had no idea where he was. I was panicked, but because of this app, I was able to find him and get him help. Thank you!"
2. Keep an eye on all the drivers in your home
Do you have teen drivers at home? What about an older family member you worry about?
The Family Driving Summary gives you a snapshot of everyone's driving behavior. The app's Crash Detection featured uses sensors to detect the moment a collision happens. In the case of a crash, an emergency dispatcher will reach out to the driver 24/7. If there's no response, an ambulance is dispatched right away.
You'll love this, too: 24/7 Roadside Assistance means getting the help you need when you need it. Life360 will send out a tech to give you tow, fix a flat, jump-start a battery, drop off some gas or provide locksmith services. We've all locked our keys in the car at least once, right?
3. Protect your identity
It can be tough for adults to navigate the internet — so imagine how confusing it can be for kids. Being connected to the web makes each of us, even kids, vulnerable to scammers and identity theft. Life360 offers ID theft protection to secure each family member's personal data.
If your identity is stolen, Life360 covers up to $1 million of coverage per person with the Platinum plan and $25,000 with the Gold plan. A specialist will walk you through each step of the restoration process and paperwork if the worst happens, saving you hundreds of hours of work to fix your credit.
4. Real-time emergency support
Life moves fast, and emergency situations can come out of nowhere. You aren't alone if you have Life360.
Their specialists will help guide your family through natural disasters and emergency evacuations. They'll also provide updates and pertinent info during active shooter events and even offer support during disease outbreaks like COVID-19. Knowing there's a helpful team on your side can go a long way in helping you and your family feel safer.
When you or your loved ones need help, use Life360's Medical Assistance to talk to a medical professional anytime via the 24-hour nurse helpline or get medical, dental and pharmacy referrals nearby.
5. Easy check-ins
Life360 is hands down the easiest way to know everyone is where they should be. You can use the Check-In feature to skip the text messages. In one tap, let your loved ones know you've arrived. This is great for coordinating errands, too.
We always hope our loved ones will be safe when they leave the house. Life360 can give you that peace of mind you're looking for, no matter what life throws at you. Over 25 million families worldwide trust it.
Ready to get started? Start protecting your family today. Visit Life360.com/Kim and try it out for yourself, free for 7 days.


Source: on 2020-11-26 04:56:15

Read More At Source Site