6 Things to Consider When Choosing a Credit Repair Company –
|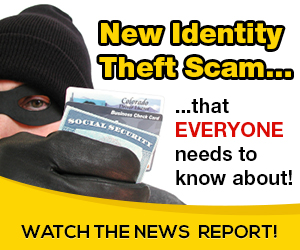 When it comes to buying assets or taking out loans, there's no question that your credit score plays a major role as a financial tool or a financial setback.
The higher your score is, the less difficult it is to obtain loans with better interest rates. However, your credit score can also determine a lot more. When insurers try to set a premium for any auto or homeowner coverage, they'll take your credit score into account. If you want to move into an apartment and are competing with other potential tenants, the landlord will most likely choose the person with a higher credit score.
This number alone may also play a big role in the cell phone plans you get, or even the deposit amounts you must make when it comes to your basic utilities. Simply put, a low credit score can be very expensive. You might either miss out on the ability to purchase some assets or have to fork over a lot more money because your interest rates are higher. For example, according to Informa Research Services, someone who possesses a FICO score of 620 would need to hand over $65,000 more on a mortgage of $200,000 than anyone with a score over 760.
It pays to be financially responsible. The more you pay your bills on time and keep your balances and debt low, the better your score will be. Yet, what happens if your credit score is too low? It might take decades for you to fix it naturally. In that time span, your financial power will be significantly limited. However, not all hope is lost.
It comes in the form of credit repair services. In exchange for a fee, these companies will dedicate themselves to raising your credit score to make you a stronger financial applicant. They'll do so by examining your current credit reports and try to dispute any of your bad credit information directly with the credit bureaus in the hopes of modifying it or deleting it altogether.
As soon as your credit score improves, you'll be able to take advantage of the lower interest rates, premiums, and higher application status that a higher score can provide. Let's examine the top 6 things to consider when choosing a credit repair company.
1. Clear Written Contract
You want to place your trust into a company that provides clarity every step of the way. It's important that your company is willing to provide you a clear written contract that takes care of your precise needs within an expected turnaround time.
Read the contract carefully to make sure that you understand the scope of what's being offered in the service and that there aren't any hidden upfront fees or tricks. Always understand your legal rights and ask any questions you have so that you're not taken advantage of before it's too late.
2. Experience and Track Record
There is a plethora of credit repair companies that make untrustworthy promises which only end up in scam results. That's why you want to do your due diligence and research a list of companies that have a proven track record and reputable experience.
The longer the company has been around, the more serious it's likely to be. If the number of years in service goes hand in hand with a long track record, you've potentially got a reliable credit repair service company on your hands.
3. Company Reputation
There are plenty of credit repair companies that have built up a good name and reputation for themselves over the years they've been in service. Many of them have been around for well over a decade and are equipped with a trained staff that's well-versed in legal advice.
They usually stand out among the large credit restoration marketplace due to the high third-party reviews and references that they've accumulated. For an extra guarantee of legitimacy, a company's reputation is further bolstered if it is accredited by the Better Business Bureau (BBB).
Don't forget to also examine client reviews and testimonials that back up the services the company offers.
4. Your Money Back
Scam companies are only after your money. The real reputable companies prioritize the repairing of your credit first. That's why if they're unable to deliver you the meaningful results that you've been expecting or cannot provide a significant improvement to your score, they will often give you a money-back guarantee or a full-refund option.
When reading up on the companies you're considering, note if they offer these options. Plus, it's even better if you consider a company that will offer free consultations without any upfront fees. If you find any companies that check off these boxes, you know you've potentially got an experienced and serious credit repair company on your hands.
5. Reasonable Cost
The first red flag you should notice is if a company requires you to pay for a consultation before you even purchase their services. The second red flag you should consider is if the cost for the services you're considering are exorbitantly more expensive than other credit repair companies that offer similar services.
It's important to research more than one company so that you're able to compare prices and have a good intuition about what a reasonable cost is. As you're considering credit repair companies, record the costs that each company suggests at your consultations.
6. Realistic Expectations
When your credit score is low, it can feel like a very scary and desperate situation. Many scam companies will in effect try to take advantage of that fear by promising results that are simply unrealistic or unattainable.
That's why it's even more important to really understand what a legitimate company does versus a fake one so that you can set realistic expectations and know where to look out for red flags.
If a situation sounds simply too good to be true, it's always better to remain on the cautious side to avoid being duped out of your hard-earned money and time.
In doing your research beforehand, you'll never have to worry about wasted time or money as you progress into your credit repair journey. Now that you have a better sense of the factors to consider when looking for the right credit repair company, you're ready to begin on the road to financial freedom.


Source: on 2021-03-14 04:37:30

Read More At Source Site