A Wannabe Tech Entrepreneur Stole Identities Of Care Home Patients—And His Own Mother—In $1.5 Million Covid-19 Fraud, DOJ Claims
|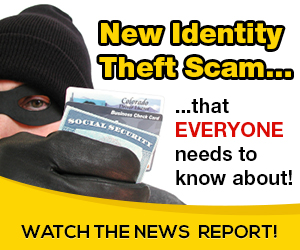 It's been a bad 2021 for Jeremie Saintvil of Delray Beach, Florida. In January, the 46-year-old self-styled tech entrepreneur and former Apple store manager filed for bankruptcy. It appeared his company, Verb World, which claimed to have built a mobile app that was meant to gamify investing for millennials, had not taken off. Then on Wednesday Saintvil was accused of a $1.5 million Covid-19 relief fraud scheme in which he allegedly stole the identities of retirement home residents including at least one centenarian. And, according to the Justice Department, one of the identity theft victims was Saintvil's own mother.
Prosecutors claim that Saintvil managed to acquire identity documents for eight elderly people and used them to open lines of credit, funnelling the money into a Wells Fargo account he controlled. Using the same identities and a handful of either inactive or fictitious businesses, Saintvil then made applications for Payment Protection Loans (Small Business Administration-backed loans that help businesses maintain their workforce during COVID-19), the Justice Department said. PPP loans, authorized in the Coronavirus Aid Relief and Economic Security (CARES) Act of 2020, have an interest rate of just 1% and must only be used for payroll costs, interest on mortgages, rent and utilities.
One of those either inactive or fictitious businesses was Verb World, the DOJ added in its indictment. The company "was not a business entity that was registered to do business in Florida… did not have seven employees, nor did it pay an average of approximately $41,000 in monthly payroll expenses," as Saintvil had claimed, according to the charges.
Neither Saintvil nor his counsel had responded to requests for comment at the time of publication. He remains innocent until proven guilty. He faces up to 35 years in prison if found convicted. His initial appearance is scheduled for this afternoon at 2:30pm EST in the U.S. Courthouse in Gainesville.
Prior to this week's charges, Saintvil was trying to break the tech market with Verb, founded in 2016. It claimed its mobile application let users to "earn money without investing by playing, socializing and learning." He'd even managed to get a slot on Nasdaq's YouTube channel in 2016 to talk all things gamification.
It's unclear how the app actually worked, however. Its website is now down. Cofounder Krista Peterson had not responded to a request for comment at the time of publication. Her LinkedIn doesn't reference her time at Verb.
It's not Saintvil's first foray into the courts. He'd previously sued Apple for unpaid overtime, a matter that was settled out of court. And it's not the first time Saintvil has faced serious allegations . He'd previously been accused of sexual harassment in a civil suit in 2010 when he was employed by an accounting company, after a female employee said he'd indicated she would be wise to have sex with him if she wanted to support her family. She began having a sexual relationship with him not long after, according to the plaintiff's complaint, after which her husband divorced her and she lost touch with her children. Saintvil denied all wrongdoing and the matter was also settled and dismissed out of court.
Covid-19 fraud figures, meanwhile, were already startlingly high and are rising. By October 2020, the House Select Subcommittee on the Coronavirus Crisis said as many as $4 billion in Covid-19 loans had been red flagged. That was after the Justice Department said in September it had charged 57 people with trying to steal $175 million in loans.
Source: on 2021-03-24 10:15:00

Read More At Source Site