Another round of phone scams hits Cass County
|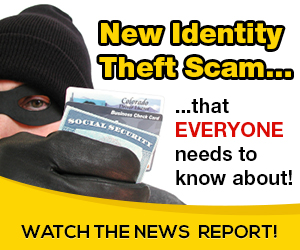 Specifically, callers are disguising themselves as IRS agents or government officials and indicating there are unpaid taxes or fees owed. This is not the communication format the IRS uses and typically these types of unrequested calls are a form of a scam. Most calls have been reported to be coming from a foreign number with a variety of area codes.
The Cass County Sheriff's Office reminds residents of the following tips to avoid potential scam and fraud situations:
• Be cautious when dealing with individuals outside of your own country.
• Never give your personal details to people you don't know. If you receive a call from someone who claims to be from your bank or any other organization, don't give them your details. Call the organization in question to check it is really them calling. Never click on a link or call a phone number in an email—use a phone directory to look up the correct number.
• Check your bank statements. If you see any unusual transactions, contact your bank or credit card provider.
• Review your credit report. Get your credit report from a credible agency. This allows you to check that no one is using your name to borrow money or run up debts. See credit reports and credit repair for tips on how to check your report.
• Carry only essential information. Avoid taking important documents out of your home to minimize the chance of them being lost or stolen.
• Secure personal documents at home. Store your important documents in a fire and waterproof container or a safe deposit box in case your home is burgled or damaged.
• Destroy personal information. Shred or cut up your bills, statements and expired cards to prevent thieves from using them.
• Secure your mail. Secure your letterbox with a lock and collect your mail regularly. If you move, notify the post office to redirect your mail. Mail sent to the wrong address could be used to steal your identity.
• Protect your mobile or smartphone. Be wary when installing applications onto your phone.
Source: on 2018-04-03 12:30:00

Read More At Source Site