Atlanta Top Workplaces 2020: Top 5 large companies
|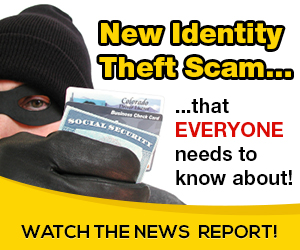 Nearly 3,000 companies were nominated or asked to participate in the 2020 Top Workplaces contest by The Atlanta Journal-Constitution and its partner, Energage. Employees across the metro area responded to print and online solicitations that began appearing in September. 
Using survey results, a list of 150 workplaces was compiled, consisting of 22 large companies (500 or more employees), 63 midsize companies (150-499 employees) and 65 small companies (149 or fewer employees). 
These four companies round out the top five large companies. Arrow Exterminators was named Top Large Workplace for 2020.
2. Woodward Academy
Woodward Academy has ranked as one of metro Atlanta's Top Workplaces each of the program's 10 years.
The school was founded in 1900 and enrolls 2,500 students on two campuses spread over 133 acres in College Park and Johns Creek. With 672 employees, Woodward has a student-teacher ratio of 6 to 1.
Students at Woodward are challenged to reach their full potential through 26 advanced placement classes, a renowned Transition Learning program for students with mild learning challenges, 86 student clubs, 75 yearly arts performances, and 18 varsity sports.
The benefits the school offers employees include a wellness program, complete with free weekly yoga and boot camp classes, and an on-site fitness center. Employees are eligible for benefits from their first day and can receive a 6 percent match for their 403(b) savings plan after one year of service.
» Woodward Academy is 2019's Top Large Workplace
3. Salesforce
For a sixth consecutive year, Salesforce, the fourth-largest software company in the world, has been named one of the region's Top Workplaces.
The company, headquartered in San Francisco and employing more than 800 people in the metro Atlanta area, is a global leader in customer service management, bringing companies closer to their customers in the digital age. The company gives employees and interns seven days off for volunteering.
Since its founding in 1999, the company has surpassed more than 4 million hours of volunteering. Its top volunteers are given $10,000 to donate to a nonprofit of their choice.
Salesforce pioneered a new technology model in its cloud platform, a new subscription business model focused on customer success, and a new integrated philanthropy model called the 1-1-1 model. This commits 1 percent of the company's equity, 1 percent of its employee time, and 1 percent of its products to improving communities around the world.
» Salesforce: 2016's Top Large Workplace
4. Panda Restaurant Group
Panda Restaurant Group has been named a large Top Workplace for the second year in a row.
The company, headquartered in Rosemead, Calif., and founded in 1973, employs more than 40,000 nationally and 535 at 46 locations in metro Atlanta. Panda Restaurant Group, the parent company of Panda Express, Panda Inn and Hibachi-San, provides an Asian dining experience for customers, and opportunities for professional and personal growth for its workers in a family environment.
The family owned company originated as a fine dining restaurant. Its benefits plan stresses the whole person — physical, mental and emotional well-being.
Eligible associates can grow personally and professionally with the help of an annual learning fund and scholarship. Profit-sharing bonuses are one of the perks. The company has a leave-share program in which associates can donate vacation hours into a pool to support colleagues who are experiencing hardships.
Panda Restaurant Group's philanthropic arm, Panda Cares, promotes a spirit of giving. More than $107 million has been raised to support children in their communities and to fund worldwide disaster relief.
5. One Trust
One Trust makes its debut this year as an AJC Top Workplace in the large business category.
The company specializes in privacy, security and third-party risk, working with more than 4,500 companies as they maneuver the world's privacy and security laws.
One Trust has its U.S. headquarters in Atlanta and employs 673 people nationally, 1,300 globally. It was founded in 2016. The company has a benefits package that includes competitive pay, mass transit reimbursement, legal and identity theft protection, a travel assistance program, and a robust wellness program.
One Trust's mission is to enable organizations to confidently use data to solve the world's toughest and most meaningful problems.
Support real journalism. Support local journalism. Subscribe to The Atlanta Journal-Constitution today.
See offers.
Your subscription to the Atlanta Journal-Constitution funds in-depth reporting and investigations that keep you informed. Thank you for supporting real journalism.


Source: on 2020-02-27 10:00:00

Read More At Source Site