Bill-Payment Network Doxo Debuts a Service Aimed at Bypassing Fees for Consumers – Digital Transactions
|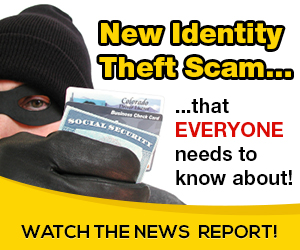 Building on what it says is its strategy to make electronic bill payment simpler and more accessible to consumers, doxo Inc. is offering consumers a bill-payment service that avoids fees. 
The Seattle-based provider of digital billing and payment services says it is bypassing the transaction fees some billers, such as utilities, levy on consumers for paying online by enabling consumers to connect their bank account to their doxo account for bill payment. 
More than 11,000 banks and credit unions are connected to doxo through data aggregator Plaid Inc., a conduit that also allows consumers to see how much money is in their account when they pay their bill.
Utilities typically pass through transaction fees for credit and debit card payments and for checking account/automated clearing house payments, says doxo chief executive and co-founder Steve Shivers. In some cases, consumer transaction fees for online bill payment can be as high as $3 to $4 per transaction, doxo says. Separately, a survey by the American Public Power Association revealed 37% of utility companies require customer transaction fees. 
"Utilities can't absorb the transaction fees, so they pass those fees along to the consumer," says Shivers. "By linking consumers' bank accounts direct to the biller, we can eliminate pass-through fees."
By enabling consumers to pay recurring and one-time bills through its application, doxo also provides consumers with a single platform to manage payments. More than 90% of billers in the United States are not part of a bill-payment network, Shivers says. As a result, consumers either have to set up a bill-pay account directly with the biller or through their bank. The former requires consumers to remember a password and username for each individual biller for account access.
"The majority of bill payment is done outside the online channel," Shivers says. "The average biller receives less than 50% of bill payments through their Web site, and bank bill payment use is dwindling. Plus, many local and regional billers are underserved when it comes to electronic bill pay. Our focus is to reach these billers and make electronic bill payment as efficient as possible by allowing consumers to pay bills by logging into a single account."
In addition to enabling consumers to pay direct from their bank accounts using a mobile device or computer, doxo allows them to pay using credit or debit card or via Apple Pay. More than 60% of bills paid through the doxo network originate from mobile devices.
To ensure data security, doxo says it does not transmit personal data to the biller. "We securely store all consumer and account data," Shivers adds.
Doxo offers consumers doxoPlus, a subscription-based bill-payment service. Consumers pay $4.99 a month for a variety of benefits, including $1 million of loss-protection insurance for identity theft and identity-restoration services, credit-score monitoring, and overdraft and late-fee protection. If doxo users miss a payment due date, they will be reimbursed the resulting late fee.
While doxo does not reveal the number of doxoPlus users, the company says that, to date, more than 5 million users across 90% of U.S. Zip Codes have paid bills through its payment network in more than 45 different service categories.
Source: on 2021-05-27 11:20:28

Read More At Source Site