BioTech and Pharma Both Need a New Path
|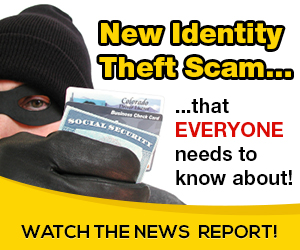 Fraud Management & Cybercrime
,
Fraud Risk Management
,
Governance & Risk Management
BlackCloak's Chris Pierson on Securing Against Password-Based Risks

Information Security Media Group •
May 25, 2021    
A year ago, Chris Pierson and BlackCloak studied executives at top global pharma companies to learn the extent of password-based vulnerabilities. The findings weren't reassuring. He revisited study this year with a select few entities and, well, has the needle moved in a more secure direction?
In a video interview with Information Security Media Group, Pierson discusses:
Results of his latest research;

Lessons that remain to be learned about password-based vulnerabilities;

Tips to help protect senior leaders in their lives outside the office.
Pierson is the Founder & CEO of BlackCloak – a concierge cybersecurity protection suite for high-net-worth individuals and top C-Suite executives. BlackCloak protects its customers from financial loss, cybercrime, hacking, reputational damage, privacy exposure, and identity theft. Dr. Pierson serves on the Department of Homeland Security's Data Privacy & Integrity Advisory Committee, DHS Cybersecurity Subcommittee, and is a Distinguished Fellow of the Ponemon Institute. Chris has been on the front lines of cybersecurity and fighting cybercrime and has over 20 years – with DHS, President of the Federal Bureau of Investigation's Arizona Infragard, and in various other roles as a Chief Information Security Officer for financial companies. Chris was a founding executive of Viewpost, a FinTech payments company, serving as their CISO and General Counsel and was also the first Chief Privacy Officer, SVP for the Royal Bank of Scotland's (RBS) U.S. operations leading its privacy and data protection program. Chris was also a corporate attorney for Lewis and Roca where he established its CyberSecurity Practice representing companies who were hacked and fell victim to data breaches. Chris is a globally recognized keynote speaker & cybersecurity thought leader, board advisor for startups, and is frequently quoted by the media on cybersecurity & privacy.
Source: on 2021-05-25 14:56:15

Read More At Source Site