BullGuard Wins Stevie® Award in 2018 International Business Awards®
|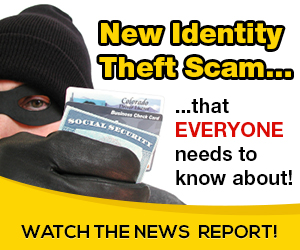 Winning a 2018 Stevies International Business Award for BullGuard Premium Protection is a testament to the hard work our team continuously puts in to deliver a cybersecurity product that not only protects consumers online, but is also equally easy for them to use," said Paul Lipman, CEO of BullGuard

SAN FRANCISCO (PRWEB)
August 15, 2018
Multi-award winning consumer cybersecurity company, BullGuard (https://www.bullguard.com) today announced, BullGuard Premium Protection was named the winner of a Silver Stevie Award in the Best New Product or Service of the Year – Consumer Services category in the 15th Annual Stevie International Business Awards. The Stevie International Business Awards are the world's premier business awards program. All individuals and organizations worldwide – public and private, for-profit and non-profit, large and small – are eligible to submit nominations. Nicknamed the Stevies for the Greek word for "crowned," the awards will be presented to winners at a gala awards banquet at the InterContinental London Park Lane Hotel in London on October 20, 2018. Details about The International Business Awards and the lists of Stevie Award winners are available at http://www.StevieAwards.com/IBA.
"This year's Stevie Award winners in the IBAs are the most distinguished group of winners we've had yet," said Michael Gallagher, president and founder of the Stevie Awards. "We raised the minimum average score from the judges required to qualify as a Stevie winner, so 2018 winners should be especially proud of their achievements. We look forward to presenting their Stevies to them in London on October 20, and to telling their stories over the coming year through Stevie Awards media."
The 2018 IBAs received entries from 74 nations and territories. More than 3,900 nominations from organizations of all sizes and virtually every industry were submitted this year for consideration in a wide range of categories, including Company of the Year, Marketing Campaign of the Year, Best New Product or Service of the Year, Startup of the Year, Corporate Social Responsibility Program of the Year, and Executive of the Year, among others. The average scores of more than 270 executives worldwide who participated on 12 juries determined Stevie Award winners.
Some of the BullGuard Premium Protection features recognized by the judges include:

    Identity Protection: In a world were identity theft is rapidly spinning out of control it provides robust identity protection. It scans the web for the personal information user's choose to register and if any of these details are detected the user is immediately alerted and given advice on what steps to take.

    Securing smart home devices: BullGuard Premium Protection's Home Network Scanner proactively scans the home network 24/7, including every device on it including smart devices such as thermostats, baby monitor. If a vulnerability is discovered an alert is issued, allowing a user to take remedial steps.

    Next-generation anti-malware: An award-winning triple layer anti-malware engine protects users from a wide range of attacks. Independent testing labs, AV-Comparatives and AV Test, recently both awarded BullGuard Premium Protection with 100 percent protection scores. Protection doesn't get any better.

    Record breaking benchmarks: BullGuard Premium Protection also includes additional compelling features including a super-tough firewall and a Game Booster, which aside from protecting online gamers, is also proven to speed up game play.
"Winning a 2018 Stevies International Business Award for BullGuard Premium Protection is a testament to the hard work our team continuously puts in to deliver a cybersecurity product that not only protects consumers online, but is also equally easy for them to use," said Paul Lipman, CEO of BullGuard. "We're pleased to have been recognized by the jury for this prestigious award."
About the Stevie® Awards

Stevie Awards are conferred in seven programs: the Asia-Pacific Stevie Awards, the German Stevie Awards, The American Business Awards®, The International Business Awards®, the Stevie Awards for Women in Business, the Stevie Awards for Great Employers and the Stevie Awards for Sales & Customer Service. Stevie Awards competitions receive more than 10,000 nominations each year from organizations in more than 70 nations. Honoring organizations of all types and sizes and the people behind them, the Stevies recognize outstanding performances in the workplace worldwide. Learn more about the Stevie Awards at http://www.StevieAwards.com.
About BullGuard

BullGuard is a market leader in consumer cybersecurity. We make it simple to protect everything in your digital life – from your data, to your identity and your smart home. The BullGuard product portfolio extends to PCs, Macs, and Android tablet and smartphone protection, and includes internet security, comprehensive mobile security and 24/7 identity protection. BullGuard released the world's first IoT vulnerability scanner and leads the consumer cybersecurity industry in providing continuous innovation.
Dojo by BullGuard is an award-winning intelligent cyber defense system and service that provides the highest level of protection to consumers across all of their connected devices and smart homes. Dojo is the cornerstone of a smart home, ensuring a connected world where every consumer in every home, is smart, safe and protected.
Privately held, BullGuard is based in Bucharest, London, Silicon Valley and Herzliya, Israel. Follow us on Twitter @BullGuard and @DojoSafe, like us on Facebook at BullGuard and Dojo or learn more at https://www.bullguard.com.
All trademarks contained herein are the property of their respective owners.

###
Share article on social media or email:


Source: on 2018-08-15 08:56:15

Read More At Source Site