Can You Purchase A House After Bankruptcy?
|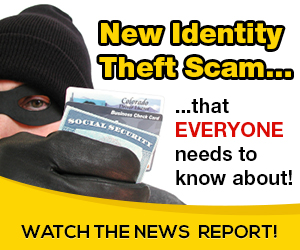 Bankruptcy is, without a doubt, a wretched and miserable reality for a lot of people. However, it does not always mean you can't get a mortgage in the future. Although your credit score will be adversely affected, you can certainly recondition your credit over time to lessen its impact. 
With that said, it's beyond doubt that you can purchase a house after bankruptcy. But here's the catch, it'll likely take some financial planning and some patience. To ensure everything is correct, it's essential to check your credit report and learn how to improve credit score fast. 
For a little help, here are 5 Steps to Buying a Home After Bankruptcy. Read on!
Decide When You Want To Buy A House
The first thing you need to do for a house loan after bankruptcy is to set a date of when you want to buy. Realistically, it takes about two years to strengthen your credit and ready your finances for mortgage approval. 
Moreover, considering new lending guidelines, you might think it's impossible to be eligible for a loan if you do not give yourself enough time. For this reason, you might be in need to move much sooner. 
Additionally, if, for instance, the bankruptcy proceeding dumps an automatic stay on your home's foreclosure, you might need to put your property in the market and downsize. As a result, rather than obtaining a new mortgage right away, it might be best to look for a rental property for several years so that you can prepare to buy. 
Rebuild Your Credit
Your credit profile might hold or carry a lot of negative items following financial hardships that lead to bankruptcy. Accomplishing a bankruptcy proceeding should dismiss the outstanding balances on your debts. Collection accounts must be closed, and remaining balances must be zeroed out.
Because of this, it is essential to review your credit to ensure that everything has been amended correctly. Moreover, if you discover things that you think need to be pulled out or outdated, then you need to go through the credit repair process. 
Have A Larger Down Payment
When it comes to the down payment, the larger you have, the easier it is to be eligible for the loan you want. Preferably, it is wise to have at least twenty percent of the home's purchase price. It will enable you to be eligible for a conventional mortgage, rather than depending on high-risk options. 
As might be expected, take note that you need to be eligible for an FHA-loan for as low as three percent down. However, your aim must be to reach the twenty percent mark to make it simpler to qualify. 
Determine The Right Price Range
You need to build your credit by making the right purchases and monitoring your debt carefully and attentively. Also, you must move all free cash flow into your savings account to make your down payment larger. The faster you can get to where you want to be if you are more aggressive at doing these things. Make use of a mortgage calculator to determine the loan you can get.     
Check Your Credit Score
Before you start looking for a house and make offers, be sure to check your credit score. You can either get a credit monitoring service or buy one of your credit reports via a credit bureau to check your scores. By doing this,  you can ensure that your credit score is maximized.
Takeaway
It might seem downright impossible to purchase a house after bankruptcy. However, that is not always the case. There are helpful steps that you can do to successfully buy one after bankruptcy. Do refer to this article. 
Source: on 2021-06-09 13:47:49

Read More At Source Site