Card skimming scam discovered in West Lafayette bank ATM – Crime News
|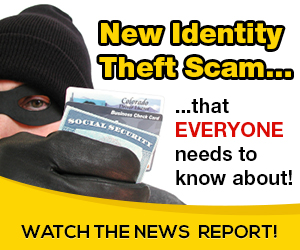 WEST LAFAYETTE, Ind. (WTHR) — West Lafayette police are hoping security footage may help lead them to whoever installed a skimming device inside a local credit union ATM.
"We've dealt with the skimmers but we've never dealt with one that's internal like this before," said Sgt. Troy Greene. "This is something that you're really not able to see (from the outside.)"
Greene said Purdue Federal Credit Union contacted them after making the discovery during a routine inspection.
"I know the detectives are reaching out to the feds to see if they have any interest in this or if they have other cases of this so that way they can get them involved," said Greene. "We have reached out to other banks to let them know and to have them check their machines just in case."
According to a statement to Eyewitness from Purdue Federal Credit Union, "Due to findings from our routine ATM inspections, we are investigating potential skimming in some of our ATMs in Tippecanoe County that may have occurred in October. We do not know if these criminals were successful in obtaining card information."
The credit union is urging members to call immediately if they believe fraud has occurred on their account.
According to a report by FICA last year, ten-percent more debit cards were compromised at ATMs and other retail card retailers in 2017, setting a new record.
Because the latest skimming device was inside the ATM, police said the best way to prevent from becoming a victim is to check your bank account often.
Some skimming devices are placed externally, though, and security experts say there are some things we can do to keep our bank card information from being swiped.
We found several tips on Purdue Federal Credit Union's website:
Use familiar ATMs: ATMs located in dimly-lit areas or are frequently used late at night could be more susceptible to skimmers. Try to use an ATM at an inside location under video surveillance.
Examine the ATM: Take a quick look at the ATM before you use it to see if anything looks out of place. Check to see if anything looks loose or damaged. You should also check for scratching around the card slot, adhesive, tape or glue residue.
Check the card reader and keypad: If anything seems out of place or poorly attached to the ATM, gently tug on it. If it moves or comes away from the ATM, it may be a skimming device.
Look for hidden cameras: Look for small holes above the ATM screen or keypad that may contain a pinhole camera to capture your PIN.
Protect your PIN: Shield your PIN with your hand when you type it onto the keypad. In the event you do encounter an ATM skimmer, this is the easiest way to protect yourself.
Monitor your accounts: Make checking your accounts online part of your routine. If you notice any suspicious transactions, notify us as quickly as possible.
The Identity Theft Resource Center suggests the following:
Pay Inside:
Paying inside is probably less of a threat than paying at the pump, as the exterior card readers give a thief more opportunity to install a skimmer with fewer prying eyes. However, many gas stations have begun implementing security tapes along the panel to the pump. If the tape is in place and has not been tampered with, there's less of a chance that a skimmer was installed.
Use a Credit Card:
If you do have to pay at the pump, using your credit card is less risky than using your debit card. If there's a skimmer installed, your liability is less with a credit card than with your debit account, and you'll avoid the nightmare of having your checking account drained compared to having fraudulent charges on your credit card.
Freeze your credit
If you think you are a victim of skimming you can also freeze and unfreeze your credit for free in Indiana. You can do that here or use the information below:
Equifax Security Freeze
P.O. Box 105788
Atlanta, GA 30348
Place a Security Freeze Online with Equifax
Experian Security Freeze
P.O. Box 9554
Allen, TX 75013
Place a Security Freeze Online with Experian
TransUnion LLC Security Freeze
P.O. Box 2000
Chester, PA 19016-2000
Place a Security Freeze Online with Trans Union


Source: on 2019-10-30 12:05:59

Read More At Source Site