Cattaraugus County Residents Report Insurance Fraud
|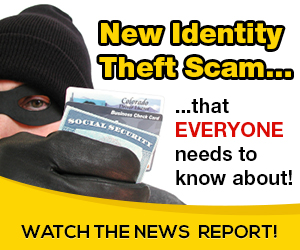 On April 12, Mary Rose Kubal, chairman of the department of political science at St. Bonaventure University, received a piece of mail she normally would have considered throwing away — a letter from Progressive Corporation. Kubal does not keep Progressive automobile insurance, but she decided to open the letter. 
Kubal said the letter inside thanked her for opening a new insurance policy with Progressive, which she had not recently done. 
"Immediately, I was a little bit concerned. I thought to myself, 'Did I switch insurance?' … They had my vehicle identification number (VIN); they had all the information about my car — make, model. They knew what my current insurance company was." 
After calling Progressive, Kubal found out she had fallen victim to insurance fraud, but she said she remains unsure how her information became compromised. 
Kubal said she concealed the policy through Progressive's fraud department and reported the issue to authorities. 
"I filed a police report with the Cattaraugus County Sheriff's Department, and the officer ran my registration, and he said, 'Yeah, Progressive already contacted them and said they're your insurance company.' He said, 'You'd better fix that because they're going to cancel it, and you don't want it on record that you don't have insurance,'" Kubal said. 
Heather McDivitt, also a university faculty member, said she experienced the same type of fraud. 
McDivitt said when she called to report the fraud to Progressive, an agent informed her that many New Yorkers faced the same problem.
"The Progressive Fraud Assist representatives told me this is a huge problem — they had a wave of fraudulent policies created recently and all victims were from the state of New York," McDivitt said. 
McDivitt said she reported the fraud to the New York State Police, the Cattaraugus County District Attorney and the New York Attorney General.
Kubal said her personal information has been used to file for fraudulent unemployment claims. She said she reported it both to the university and to the New York State Department of Labor. 
Leslie Carlson, a human resources representative for the university, said the university has seen some new reports of fraudulent unemployment claims. 
"Some employees have reported experiencing this. The university has resources for those experiencing identity theft, and we have distributed those resources to university employees," Carlson said. 
The university distributed information about protection from identity theft in a Notice Board email, according to Tom Missel, chief communication officer for SBU. 
George Borrello, state senator for New York's 57th Senate District, released a statement Tuesday calling on the state to release unemployment fraud figures. Borrello said unemployment fraud has become a huge issue for the state. 
"In addition to policies that helped fuel a flood of claims, there has also been a well-documented surge in New York and states across the country in unemployment fraud, on a massive scale. There are countless reports of New Yorkers employed by school districts, state and local governments and companies having their identities stolen by thieves who used them to apply for benefits," Borrello said in the release. 
Both Kubal and McDivitt said they feel wary about further potential fraud affecting them. 
McDivitt said she put fraud alerts on her credit cards and will begin checking them frequently. Kubal said she has taken steps toward being more secure, even though the state will not issue new documents to her.
"The DMV will not issue me another driver's license number, even though I have documentation that mine was compromised," Kubal said. "I spent a lot of time freezing my credit reports. I checked them, and they seem to be fine, but I am concerned."
Sign Up for E-News to get top stories delivered daily to your inbox. 
Download the FREE TAPinto App!  Click here for Android – Click here for iOS to get news as it is happening.


Source: on 2021-04-21 22:37:30

Read More At Source Site