City announces plan for remaining $76M in pandemic relief funds
|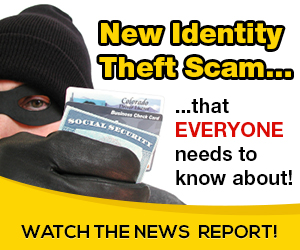 Indianapolis plans to appropriate its remaining $76 million of federal Coronavirus Relief Funds to various public health, social services, economic and government-related investments, city officials announced Wednesday.
Through the Coronavirus Aid, Relief and Economic Security Act, the city of Indianapolis and Marion County received $168 million from the federal government to use on pandemic-related initiatives and expenses.
To date, the City-County Council has allocated about $92 million of that funding, but has been waiting on Congress to pass additional legislation that might provide the city with more funding, allow it to use some of the already-received funding to replace revenue shortfalls or extend the time given to cities and states to spend the money.
Unless something changes, the funding must be spent by Dec. 30 or the city must return the remaining funds to the federal government. Current rules prevent the funds from replacing lost revenue.
Now with a little over three months left before the funding expires—and while Congress continues to drag its feet on another coronavirus relief package—the city is choosing to allocate the remaining funding, Thomas Cook, the mayor's chief of staff, told reporters Wednesday.
"We can't wait for Congress to act any longer and can't assume they're going to act," he said.
The Indianapolis City-County Council was scheduled to hold a special meeting Thursday night to vote on a third and final spending plan.
The largest chunk of funding—about $30 million—will go to the city of Indianapolis to reimburse COVID-19 related government operation expenses, including salaries (like overtime), purchased equipment and more.
Controller Ken Clark said most of that funding will be used to pay public safety and first responder salary expenses. The funding will go into the city-county general fund.
The funding either expands on existing COVID-19 related initiatives or will help launch a new one.
Other expenditures included in the latest round of funding:
Public health investments
– $250,000 for personal protective equipment, or PPE, for teachers (face masks and hand sanitizer bundles);
– $175,000 for a mental health public awareness campaign;
– $58,329 to the Immigrant Welcome Center to help with public health outreach.
Social services investments
– $7.5 million to extend for a second time the rental assistance program (bringing the total fund to about $30 million);
– $7 million for foreclosure prevention and mortgage refinancing;
– $3.18 million for the non-congregate housing hotel program, which will enable it to run through the first quarter of next year;
– $5.13 million to beef up Marion County's homeless services winter contingency program;
– $2.1 million for food bank community distribution support;
– $750,000 for Gleaners meal school distribution;
– $102,000 for step-up violence reduction student outreach;
– $65,000 for door-to-door tenant outreach and eviction prevention assistance;
– $150,000 for re-entry credit repair and financial coaching.
Source: on 2020-09-16 18:52:30

Read More At Source Site