Clarksville Credit Repair Creates Custom Solutions for Better Ratings
|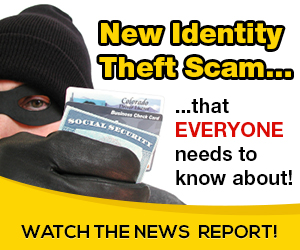 (YourDigitalWall Editorial):- Clarksville, Jun 30, 2020 (Issuewire.com) – Millennium Financial Services is the preeminent credit repair service in the Clarksville area that also caters to military service members. A good credit score is essential for a number of reasons and Clarksville Credit Repair can help by removing inaccuracies that will increase credit ratings.
The first thing to understand is that bad credit isn't always the result of bad decisions. There are three credit reporting bureaus and they don't share information. All businesses and agencies don't report to the same credit reporting bureau. The results from each bureau can vary widely, and each business and financial institution has a favorite reporting bureau that they use.
Even items that the credit reporting bureaus are supposed to remove after a specified amount of time can remain to haunt a credit report. Clarksville Credit Repair can help remove bankruptcies, charge offs and repossessions. Clarksville Credit Repair has also successfully removed erroneous reports of debts that have gone to collections, late payments, and medical bills, along with evictions, inquiries, and student loan defaults.
Approximately 80 percent of all credit reports contain some type of inaccurate information and getting the information removed is difficult and time-consuming. A bad credit score affects the cost of what people pay for their auto insurance, the interest rates on loans, and can even negatively affect their employment opportunities and ability to rent or buy a home.
Credit repair plans are available for individual needs and for couples. Depending upon the selected plan, clients will receive budget counseling and unlimited disputes as part of the company's premiere credit repair services. Credit monitoring is included for an additional fee, and clients are updated monthly on the company's progress. Services are backed by the company's money-back guarantee.
Clarksville Credit Repairs offers free 15-minute consultations that can be booked online. Each credit report is different and the company creates unique strategies and crafts specialized letters for each individual. Clients also learn how to monitor their credit, along with ways to rebuild positive credit.
For more information, visit: http://www.clarksvillecreditrepair.com/
Source: on 2020-07-01 02:56:15

Read More At Source Site