CPR Call Blocker Announces the Top Telephone Scams of 2019 – Press Release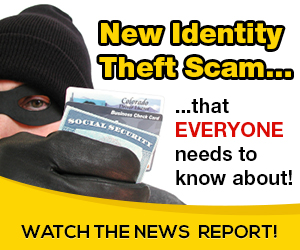 CPR Call Blocker, makers of the world's best-selling landline call blocking device today issues the Top Telephone Scams of 2019 reminding people to use caution to protect themselves against a wide range of telemarketing scams ranging from foreign lottery tickets scam to the Grandparent scams.
There are different types of phone scams that criminals use to defraud millions of people. They use via text messages, phone calls, and even snail mail to convince consumers to give out their personal information or send money. In a bid to help consumers avoid these scams, CPR Call Blocker describes the top scams giving people the idea of what they look like and ways to combat them.
Foreign lottery tickets – This particular scam involves a caller telling and convincing you that you are the winner of a foreign lottery. After that, they will tell you to pay some imaginary fees such as provincial taxes or transfer or administration charges to facilitate your winnings. The money is going to the scammer's pocket.

Payment – This scam involves someone being contacted via email, text, or phone to process payments on the sender's behalf for loan payments, donation, etc. with a promised fee for each processed payment. The payments are either fake, making you lose money or real coming from a stolen credit card.

Guaranteed government grant scam – This involves you being called that you've selected to receive a free government grant that you never applied for. They will ask for some sort of payment or personal information or even both in order to scam you or steal your identity. Meanwhile, government grants, in reality, would never require a fee and must be applied for.

Advance fee loan – This involves the scammer posing as a financial institution representative telling you that you've been approved for a loan you never applied for. They will ask for payment or personal information just like guaranteed government grant scam.

Identity theft insurance – This involves the scammers trying to sell you insurance that protects you against being scammed. The scammers are extra persuasive asking for money or banking information. You should not give them anyone.

Secret shopper scam – This involves scammers contacting you via email, text, or over the phone telling you to become a secret shopper and that you can earn $400 per week. They will give you a check coupled with some shopping instructions. This check will later turn out to be fake and you would have lost your hard-earned money.

The no hang-up scam – This a more sophisticated scam that involves hijacking your phone line. The scammer will call you pretending to be someone from your bank. They will ask for banking information which will be used to clear the funds in your account.

Robocall scams – This type of scam vary and involve an automated message that plays when you answer the phone or check your voicemail. It involves receiving threatening automated messages from institutions and authorities telling you to send some cash or you will be punished for a crime you never committed.

Computer tech support – This involves scammer calling you that your computer is at risk or it needs updating. The scammer will ask for remote access to help you fix it. This remote access will grant them access to your personal files and secret banking details that they can use to clear your fund in banks.

The "can you hear me?" or "yes" scam – This type of scam is used to bypass authentication processes that use voice signatures. It involves the scammer calling you and asking "can you hear me?" and your "Yes" answer will be used for banking authentications.

Grandparent scams – This involves the scammer posing as the grandchild stating that they are in trouble and need some money to get out of a situation. They will make it sound so urgent telling the grandparent to send money quickly and not to tell anyone.
What CPR Call Blocker has to say: CPR Call Blocker encourages you to report scams or suspected schemes. They have provided means for either reporting or blocking the scam calls:
To report scam calls: FTC Complaint Assistant
To block scam calls –
– For landline: CPR Call Blocker (Available on Amazon.com), Nomorobo and Digitone
– For Cell Phone: True caller, Call Blocker, Hiya
Media Contact
Company Name: CPR Call Blocker
Contact Person: Media Relations
Email: Send Email
Country: United States
Website: https://www.callblockerusa.com/pages/contact-us


Source: on 2020-01-08 22:11:15

Read More At Source Site