Cyber Threats Disrupt Traditional Insurance, Customers Get More
|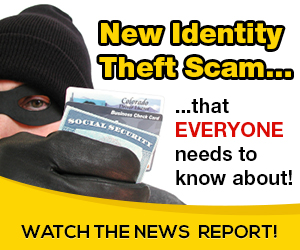 "When 50 percent of individuals who try to fix identity theft on their own are still struggling with fallout after five years following an instance of fraud, we've stepped in to take on that challenge to ensure 100 percent recovery to pre-breach status in less time," says Tom Kelly, president and CEO of ID Experts. "Services like MyIDCare are incredibly important, and we're honored to partner with Rice Insurance to provide their customers with a premier, concierge-style identity protection service to put to rest fears of identity theft.
Data breaches affected as many as 145 million people in 2017, rendering their personal information vulnerable to attack. It's become more a matter of "if" not "when" consumers' data will be exposed. Because of this, it's essential that consumers are prepared through identity protection services that detect fraud early, offer easy and open access to highly trained human resources and ensure a financial safety net through identity theft insurance.
"Our commitment to localized, responsive service requires us to think outside the box for our customers," said Thomas Price, vice president, Technology Practice Leader, at Rice Insurance. "We are responsible for the insurance of our clients' valued possessions, and there's nothing more valuable than personal information. We're incredibly excited to partner with ID Experts to ensure that our customers receive the best of the best identity protection through MyIDCare."
To learn more and explore options, visit Rice Insurance or MyIDCare.
About ID Experts:
ID Experts® is a leading provider of identity protection and data breach services for companies and individuals throughout the U.S. As the largest provider of identity protection services to the federal government, the company's flagship MyIDCare product combines consumer-centric software and concierge-style services to make it simple for consumers to protect their identities and gain peace of mind. ID Experts is trusted by major organizations across government, healthcare, commercial enterprises, financial institutions, and higher education.
About Rice Insurance:
Established in 1946, Rice Insurance is an independently owned insurance brokerage specializing in a variety of markets. Rice Insurance has become one of the fastest growing insurance brokerages in the United States and was recently recognized by Inc. Magazine as one of the fastest growing 5000 privately held companies in the United States. Rice Insurance's approach to insurance was developed to take a more proactive approach to the insurance industry as it pertains to matching clients with insurance carriers.
View original content:http://www.prnewswire.com/news-releases/cyber-threats-disrupt-traditional-insurance-customers-get-more-300589793.html
SOURCE ID Experts
Related Links


Source: on 2018-01-30 09:14:34

Read More At Source Site