Cybersecurity 101: Protect Your Data With These 5 Easy Tips — Z6 Mag
|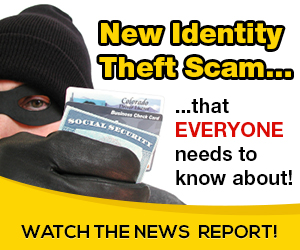 The number of companies and organizations that have been hacked and the amount of data that have been leaked online is scary.
Governments are not even effective in regulating corporations and even themselves to secure people's data. Most governments don't have enough mechanism to force organizations to protect people's data from cyber criminals or reckless resulting in online leaks and data breaches.
In the last few weeks, we have reported numerous data leaks that have exposed people's sensitive and identifiable data information that can be used by cybercriminals to target people through identity theft, financial impersonation, email phishing, and others.
A database was leaked exposing Singaporean HIV patients' data, masterminded by a disgruntled American. An organization named Whitefly hacked health insurance information. Four rounds of millions of people's data were sold in a dark web for bitcoins. Chinese women's personal information was left vulnerable by a university exposing their breed-readiness. Facebook recently reported that passwords of their users were stored in the plain text allowing their employees to access it and read them. This list could be longer, but that should be enough to illustrate how much data were revealed for the public by hackers, poor organizational security protocol, or by mere recklessness.
May you ask: How do you protect your data from data breaches? Here are our tips:
HOW TO PROTECT YOURSELF FROM DATA LEAKS
Use STRONG passwords.
Protecting your data on your end starts from establishing a good password. With strong passwords, we mean passwords that have the most random combination of alpha-numeric characters and symbols. Your birth year, your dog's name, the street that you've grown up in are ubiquitous, and hackers who have access to that information can easily guess your password.
Set up Two-Factor Authentication.
Have you ever wondered why there are apps that require you to validate your phone number when you sign up? That is what you call a two-factor authentication – aside from your username and password, the app will ask you to key in a One-Time-Pin (OTP) connected to your email or mobile number to make sure that the owner of the account is the actual person who logged in using the right credentials. While some apps have questionable 2FA systems, there are other third-party 2F Authenticators that you can use as an added layer of security to your data.
Refrain from sharing your data to questionable websites and apps.
Some websites usually pose as legitimate organizations for you to sign up with. Once you key in your personal information, they will either use your information to steal money from you, or they will collate information to sell to a third-party for profit eventually. Remember that website that said you won a million dollar without even joining any promo? Yes, that's precisely the kind of websites and apps that you should avoid.
Research well on the apps that you download and use.
A little research will go a long way. You always have to check the background of the company in data protection. Go to Google and see if there are red flags in terms of their data handling; read product reviews online including that in Play Store and Apple Store. Read the news. The more you know about an app and its reputation, the more that you can protect yourself from a future data breach. Being aware of the recent data breaches and leaks saves you from using a service and provides you with better options. Again, research is key.
Do not divulge more information than is required.
In order to sign up for a service or an app, there are required fields, and there are optional fields. While the required fields are really necessary to get in and use the service, optional ones are well, optional. By skipping optional fields, you gave away less information. This means that there are lesser information that can be leaked if ever. As much as you can get away from entering your data, don't do it.
Conclusion:
Many cyber criminals are out there ready to scavenge data for their own disposal. It is essential that you protect yourself from them. Although following these tips does not guarantee that your data will be kept safe, these tips will give an extra layer of protection. /apr
Source: on 2019-03-27 10:26:15

Read More At Source Site