DA offers tips for residents to prevent identity theft resulting from Equifax hack
|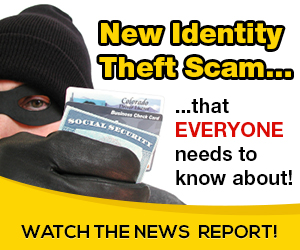 In light of the recently publicized Equifax data hack, the Douglas County district attorney is urging local residents to take steps to keep themselves from becoming victims of related crimes.
DA Charles Branson addressed the issue in an email newsletter this week, emphasizing that having your information breached is one thing but having it lead to your identity being stolen and used illicitly is another.
"I want to provide you keys to minimize your risk of this hack ending with you being a victim of identity theft," Branson wrote.
"Nobody wants to deal with the long and drawn out process of restoring their credit after identity theft, but if you stay aware and take action as soon as you notice something amiss, you can limit the damage."
Branson offered the following tips:
• Visit the website equifaxsecurity2017.com to check whether your personal information — including Social Security, account and even driver's license numbers — has been stolen. Ensure you are using a secure computer and an encrypted network connection.
• Whether your information was exposed in the hack or not, Equifax has offered U.S. consumers one free year of credit monitoring. The deadline to enroll is Tuesday, Nov. 21.
• Check your credit report from Equifax and the two other major credit monitoring services, as well, Experian and TransUnion. You can check each for free annually at annualcreditreport.com.
• Consider placing a freeze on your credit files, which will block anyone — including you — from accessing your credit line until you unfreeze it using a PIN or password. For a freeze to be effective, you must freeze your file with all three of the credit monitoring services above.
Each time you need to freeze and unfreeze your file, you will be charged about $5 to $10 per agency. However, if you are actually a victim of identity theft and your information has been misused, you may be eligible for free credit freezes.
• File taxes as soon as you have the necessary documentation, to minimize the window of time a scammer could file under your Social Security number.
• Beware of scams. Equifax will not call you to verify your account information. If you get such a call, do not give them any information and hang up.
The Federal Trade Commission also provides a well of information on the above topics on its website, consumer.ftc.gov.
If you have become the victim of identity theft and someone has used your information to open accounts, file taxes or make purchases?
File a report with your local law enforcement agency, said Cheryl Wright Kunard, assistant to the DA.
Lawrence residents, for example, would call the Lawrence Police Department. Officer Drew Fennelly confirmed, "Yes, we do take identity theft reports, as long as the facts fit the state statute."
The Kansas identity theft statute defines the crime of identity theft as: "obtaining, possessing, transferring, using, selling or purchasing any personal identifying information, or document containing the same, belonging to or issued to another person," with the intent to either defraud that person or another in order to receive any benefit, or to misrepresent that person to subject them to economic or bodily harm.
Wright Kunard said you can also report the theft and get a "recovery plan" through the FTC, online at identitytheft.gov.
The DA office's consumer protection division, 330-2849, also is available to speak to residents who have been scammed or think they may have been.
"Even if they were not scammed (for example, phishing, but they did not fall for it), we watch for trends in local scams and notify the community if it warrants that action," Wright Kunard said.
Contact public safety reporter Sara Shepherd
Have a tip or story idea?
Lawrence Journal-World.
All rights reserved. This material may not be published, broadcast, rewritten or redistributed.
We strive to uphold our values for every story published.


Source: on 2017-11-16 22:18:45

Read More At Source Site