Data breach at D.C.'s Planned Parenthood last fall
|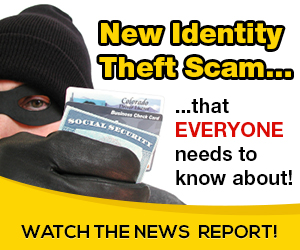 "Nothing is more important to us than our patients' privacy," the notice read. "We have extensive security measures in place, and we continuously take steps to enhance the security of our systems and the data entrusted to us. We will also continue to assist law enforcement's efforts to identify and prosecute the perpetrators of this incident."
On Oct. 21, the investigation determined that "unauthorized actors gained access to [the] network." It also revealed the data breach, which occurred from Aug. 27 to Oct. 8, only impacted their branch.
PPMW indicated that confidential data was breached during the incident when the group acquired copies of documents that contained patient information. Leaked information ranged from name, address and dates of birth to diagnosis, treatment and prescription information. Social Security and financial account information were also included in the breach. Joshua Speiser, Director of Communications for PPMW, said the breach only affected a limited number of their patients, but did not provide a more specific figure.
On April 9, PPMW began mailing letters to affected patients who they could reach with guidance on further protecting their information. The findings of the investigation found "no reason to suspect that there has been any fraudulent use of patient information associated with this incident." However, the organization is providing patients whose Social Security and driver's license number were compromised with complimentary credit monitoring and identity theft protection services.
The organization has been working with law enforcement to continue investigating as to who committed the breach, but Speiser said they have "no indication PPMW was specifically targeted because of the work we do."
Source: on 2021-04-16 17:11:15

Read More At Source Site