FTC sends $16 million in refunds to victims of Helping America Group
|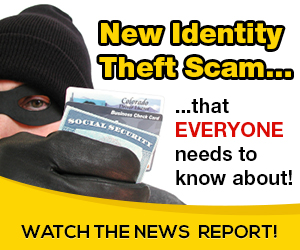 Consumers who were victims of a debt relief scam will receive refunds, according to the Federal Trade Commission (FTC).
On Tuesday, the federal consumer protection watchdog announced that it will be distributing $16 million in refunds to people who lost money to a debt relief scam perpetrated by Helping America Group, which was also doing business as 321 Loans, United Financial Support, and many other names.
According to the FTC, it is sending 27,048 refund checks to victims. It is expecting to collect more money in this case and intends to send a second round of refund checks to victims.
The federal consumer protection watchdog is reminding recipients of the refunds to deposit or cash their checks within 90 days. It is not requiring individuals to pay money or provide their account information to cash a refund check.
In 2017, the FTC and the State of Florida filed a lawsuit against Jeremy Lee Marcus, Craig Davis Smith, and Yisbet Segrea for operating a massive debt relief scam through Helping America Group and other interrelated companies.
Helping America Group and its operators offered thousands of consumers false debt relief services including fake loans. These scammers encouraged consumers to pay hundreds or thousands of dollars a month. They falsely promised consumers that they would pay, settle, or obtain dismissals of their debts and improve their credit.
Consumers eventually found out that they became victims of a debt relief scam as Helping America and its interrelated companies did not pay their debt; their accounts defaulted and their credit scores did not improve, and instead were severely damaged. Some consumers ended up getting sued by their creditors and others were forced to file bankruptcy.
The federal consumer protection watchdog and the State of Florida charged Helping America, its interrelated entities and operators with violating the FTC Act, the Telemarketing Sales Rule, and the Florida Deceptive and Unfair Trade Practices Act.
In April 2018, these scammers agreed to settle with the FTC and the State of Florida. They agreed to turn over assets worth approximately $35 million, and to stop selling debt relief, credit repair, and financial products and services. They also agreed to a telemarketing ban.
————————————————–
Have a story you want USA Herald to cover? Submit a tip here and if we think it's newsworthy, we'll follow up on it.
Want guaranteed coverage? We also offer contract journalism here.  Just be sure you're comfortable giving up editorial control, because our journalists are dogged and will follow the story through to it's conclusion. The story will be published to our exacting standards, without regard for your preferred slant.
Want to contribute a story? We also accept article submissions — check out our writer's guidelines here.
Source: on 2020-07-15 05:56:15

Read More At Source Site