Georgia DDS receives donation of protection vests
|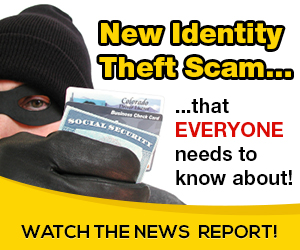 Georgia DDS receives donation of protection vests
Georgia Department of Driver Services (DDS) recently received eight protective ballistic vests from the Georgia Fraternal Order of Police (FOP) for use by the DDS Office of Investigative Services (OIS).
Paulding County's Department of Driver Services facility, located at the Watson Government complex in Dallas, was added to the statewide network in 2016 and opened in June of that year.
A driver services center like the one in Dallas typically handles about 5,000 transactions per month, DDS Public Information Officer Susan Sports noted when the center opened.
The department regularly evaluates potential locations for service locations based on such factors as population growth and distance between current locations, Ms. Sports said.
"We don't like for [residents] to travel more than 30 minutes to get to a service center," she said.
OIS employs a staff of 13 P.O.S.T. certified law enforcement officers who focus on the investigation of allegations of driver's license fraud and misconduct by the DDS' employees. DDS Investigators work to ensure the security and integrity of Georgia's license issuance process. Our Investigators collaborate with federal, state, and local law enforcement agencies in the interdiction of crimes relating to identity theft, fraud, forgery, and other crimes.
"Officer Safety is a very important issue to all of us in law enforcement, and the ballistic vest has been proven to save lives and reduce injuries," said DDS Commissioner Spencer R. Moore. "We applaud the Georgia Fraternal Order of Police for their generous, lifesaving donation to our sworn investigators."
According to Sports, contacted recently by phone, for FY2020 the OIS completed 545 fraud cases and 12 Internal Affairs cases. They also provide background checks not only for DDS staff but for driver trainers and other third-party testers that conduct public classes. They completed 700 of those background checks, she said.
The FOP is committed to improving law enforcement through education, legislation, and training for its members so they can provide quality service to the public. "Operation Protect the Protector" is designed to donate ballistic vests to law enforcement agencies across Georgia, specifically to those agencies that have limited budgets. As of this delivery, the FOP has provided 957 vests to 164 agencies.
Left to Right: Georgia Dept. of Driver Services (DDS) Commissioner Spencer R. Moore; Office of Investigative Services Director Jared Smith; and Deputy Director Tony White; DDS Deputy Commissioner Ricky Rich. (Photo: submitted/DDS)


Source: on 2021-02-12 07:00:00

Read More At Source Site