How To Prevent Credit Card Fraud This Holiday Season
|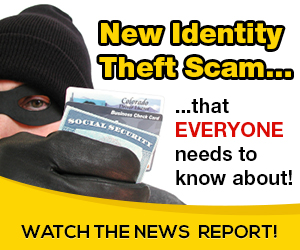 An unknown charge appears in your account from a city, state or country you haven't just recently visited and a bolt of panic shoots through your spine — someone has unauthorized access to your credit card information.
A 2018 survey by Experian found that 43 percent of those who had experienced identity theft (which includes credit card fraud) say it occurred during online holiday shopping.
With the holiday season fast approaching, now more than ever is the time to focus on preventing fraudsters from stealing your personal information.
Online shopping: The biggest culprit
According to the latest survey from Bankrate Credit Cards, six in 10 U.S. credit or debit cardholders (64 percent) say they have saved their card number online or in mobile apps despite safety concerns.
At times of high online traffic, such as during the holiday shopping season, many opportunistic thieves take advantage of unsuspecting customers. The volume of online transactions peaks and therefore so do the opportunities to steal card details exchanged during online transactions.
Thieves can access your information in a variety of ways — hacking public Wi-Fi networks, stealing passwords and pins via phishing schemes or lurking on unsecured websites.
Here are a few ways you can protect against credit card fraud while shopping online for gifts.
Be selective about which websites you shop on
Not all websites are created equal.
Your typical online shopping destinations like Amazon.com, Walmart.com or clothing stores like Gap.com are going to offer secure checkouts that safeguard your information from fraudsters. But if you catch yourself feeling uneasy about a site, it's best to do your shopping elsewhere.
Spencer Stephen, financial planner at Rooted Interest, LLC, suggests using websites you regularly shop at and recommends avoiding websites that you find through email or online advertisements.
"When shopping online, the best way to protect yourself is to be cautious and use trusted sites. Be wary of any website that asks you to input any information other than your name, address, and credit card information."
Some web browsers like Google Chrome notify you as to whether or not a site's connection is secure.
"If you do end up on a new site, most popular web browsers will typically alert you if a website is not secure, but if it doesn't, always proceed with caution especially when prompted to enter personal information such as address and credit card numbers," says Stephen.
Avoid public Wi-Fi
Sitting at a local coffee shop and browsing for holiday purchases for your loved ones is fun, but your personal information may be at risk by doing so.
"Anytime you are using public Wi-Fi be aware that other people may be able to see whatever information you are looking at and inputting online," says Stephen.
Instead, Stephen suggests using a VPN (Virtual Private Network) service to protect your information. These services, such as NordVPN, charge a monthly or yearly fee and allow you to safely use the internet outside of your home Wi-Fi network. (Free VPN options are available, but many are unregulated, meaning your data may not be secure from advertisers and other companies.)
Credit cards over debit cards
If you have the option to use a credit card or debit card to do your online holiday shopping, in most cases, you should choose your credit card for the sake of safety.
Many credit card issuers offer standard protection perks for each of their cards that safeguard your information from thieves. The Blue Cash Preferred® Card from American Express, for example, offers fraud protection as a benefit. For this card, the perk means you won't be held accountable if a fraudulent charge appears in your account.
Generally, fraudulent charges made on your credit card can be stopped before the transaction goes through, but there can be a more lasting impact of credit card fraud if the repercussions affect your credit score. A method to combat that is to request to freeze your accounts with the three credit reporting bureaus (Experian, Equifax and Transunion) should your information be compromised.
"After the Equifax data breach in 2017, all three agencies now offer unlimited credit freezing and unfreezing for free. The only thing to be aware of when freezing your credit is you will have to unfreeze or "thaw" your credit if you want to apply for a loan or other credit accounts,"  says Stephen.
Additional ways to protect yourself
Sometimes credit card fraud can slip past us unnoticed. By keeping a close tab on your credit report, you can track and spot any activity that you may not recognize.
"There are many free ways to monitor your credit score and accounts," says Stephen. "These companies do a soft pull (not an inquiry) of your credit to show your overall score and a summary of what makes up your score such as the number of accounts, the average age of accounts, etc."
You can access free credit score monitoring by signing up with Bankrate. This tool also allows you to view your payment history across all accounts.
An even easier way to view your account information is with financial management apps.
"Using an account aggregation service such as Mint, Personal Capital, or YNAB can help you pay attention to your account balances and transactions which is a good way to catch potential issues early," says Stephen.
The bottom line
Shopping online this holiday season can save you time (and gas money) — just make sure you're practicing the tips outlined above in order to protect your financial information.
Shop with familiar websites and pay attention to any security notifications from your web browser.
Avoid purchasing items over public Wi-Fi without a VPN.
Make online purchases with a credit card rather than a debit card — you'll have more built-in protection against fraud.
Frequently monitor your credit score with Bankrate or financial management apps.
Source: on 2019-10-28 11:33:45

Read More At Source Site