How to protect yourself after the Capital One data breach
|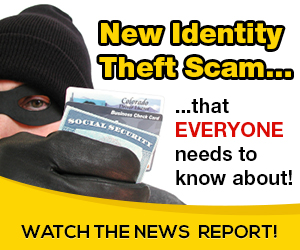 PEORIA (HOI) – The latest data breach in the U.S. exposed more than 100 million people's personal data, leaving them at risk for identity theft.
Capital One said a former software engineer stole millions of peoples' personal information including addresses and phone numbers. Plus, about 100,000 Social Security Numbers and linked bank accounts were also taken.
If you applied for a credit card with them from 2005-2019, the credit card company will reach out and offer free credit monitoring.
Meanwhile, the local Better Business Bureau (BBB), is recommending you keep your receipts and monitor your credit yourself.
"Things that you can do that would be of interest to someone whose information's been compromised is something like a credit freeze. A credit freeze doesn't stop you from using credit, it just stops new credit from being opened in your name. Loans, for example," said Jessica Tharp with the BBB.
Tharp said lots of scammers like to take advantage of these large data breaches too. She said beware of people who offer to help you after a data breach, especially if they ask you for more personal information. Tharp said you can always call the BBB if you are unsure about someone's intentions to help you, or if you're worried about a credit monitor you've found online.
The phone number for the BBB of Central Illinois is: (309) 688-5124.
Tharp also said national data breaches should also serve as a reminder for local businesses.
"Data breaches are a great time for business owners to take a look at what information they're collecting for their customers. So we have a lot of small businesses right here in central Illinois, if a data breach can happen to a major corporation with a lot of protocols in place, imagine what it can do to a small operation," said Tharp.
Source: on 2019-07-30 19:48:45

Read More At Source Site