How UK Businesses are Keeping Up with Data Protection Changes
|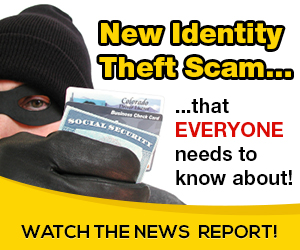 Everyday businesses from around the UK gather and save sensitive information from their customers, clients, and staff. Such Personal Identifiable Information includes names, contact numbers, birthdates, addresses, emails, bank details, credit card transactions, and health history. With the constant threat of third parties corrupting the system for fraud, phishing scams, and identity theft, the UK created stringent measures to prevent personal data misuse and strengthen cybersecurity. The Data Protection Act 2018 contains a set of regulations that require companies and organisations to safeguard any personal information they collect, process, and store.
The new Data Protection Act took effect after the UK's official exit from the European Union.  But the law's fundamental principles are the same.  A business should only use the data as they specified and should obtain explicit consent from the customer.  Data must be kept safe and secure at all times. Companies must not retain data for longer than necessary.
Because the UK is no longer part of the EU, the bloc now legally considers it a "third country."  However, the UK and the EU can freely exchange data within a six-month transition period or until June 2021.  After the grace period, international data transfers from the EU to the UK will only happen if the EU issues an adequacy decision.  An adequacy decision confirms that there is a sufficient level of data protection.
Businesses would need to update their policies and procedures on documentation and cybersecurity to align them with the new legislation.  With that said, here are four ways they can keep abreast with the data protection changes.
Moving to Cloud Based Systems
Cloud-based systems allow businesses to store, access, transfer, and process data in a central location (aka the internet) instead of their computer's hard drive.  Many companies use cloud-based storage to backup and preserve their files in the event of system failure, disaster, or outage.  For instance, if data is compromised because someone accidentally deleted the files, hacked into the system, or inadvertently downloaded a virus, the business can quickly restore the information.  Fast data recovery ensures business continuity and prevents possible financial loss.
One very crucial aspect of cloud-based systems is security.  The cloud providers often encrypt the information in three stages: from its point of origin, during its transfer, and while it stays at the remote system.  Businesses can transform encrypted data back to its readable form using an encryption key.
The Data Protection Act requires businesses and organisations to safeguard personal data against accidental loss, destruction, or damage.   So, using password-protected cloud-based systems is one way to comply with the legislation.
GDPR
The General Data Protection Regulation (GDPR) is the set of guidelines that protects the personal data of EU residents. Businesses in the UK had to comply with the European GDPR upon its implementation on 25 May 2018. Now that the UK has left the EU, the GDPR, technically, will no longer apply to the country at the end of a six-month transition period. Businesses will now need to adhere to the new UK GDPR and the amended data protection law.
The government is likely to consolidate the Data Protection Act and the UK-GDPR. It also intends to incorporate the principles of the EU GDPR. There will be minimal changes to the fundamental data protection rights and regulations that businesses are already practicing. The Data Protection Act, however, has provisions that are absent from the EU-GDPR and UK-GDPR. These provisions primarily concern national security, law enforcement, and immigration.
Businesses that market to European customers or function within the European Economic Area (EEA) depend on international data flows. By June 2021, institutions in the EU and EEA will no longer transmit data to a UK business unless it has sufficient data protection. These companies must put in place safeguards to ensure they continue to receive data. Using Standard Contractual Clauses (SCCs) is one of the best ways for small and medium-sized businesses to achieve this goal. SCCs may not be suitable for large and multinational companies. These businesses should check the guideline on international transfers by the Information Commissioner's Office (ICO).
Lastly, businesses should undergo online data protection and GDPR training on the Data Protection Act and the new UK-GDPR to understand the changes thoroughly, how they affect the business.
Securing Webpages
In 2014, Google moved its domain-specific websites from HTTP over to HTTPS or Hypertext Transfer Protocol Secure.   Since then, numerous companies, organisations, and businesses have followed suit. Security encryption safeguards the confidentiality and reliability of information between users and the sites they are visiting.  The communication protocol ensures that visitors enjoy a secure, private, and protected connection while browsing a website.
HTTPS provides three vital layers of protection: encryption, data integrity, and authentication.  Encrypted online information prevents malicious third parties from tracking users' activities or stealing their information.  Websites that are authentic and with data integrity are often more helpful to researchers or customers as they are more likely to provide relevant, correct, and valuable content.  Google Chrome and Firefox overtly mark sites that have not switched to HHTPS with an "i" or a red warning triangle.  The majority of internet users only trust secure webpages.
Securing webpages creates consumer trust and adheres with the Data Protection Act's provision on safeguarding customers' privacy.  Furthermore, when it comes to search engine ranking, Google often places a non-secure HTTP webpage lower than a secured HTTPS one. So, by switching to HTTPS, a business boosts its ranking.
Securing Embedded Systems
From a mobile device to a modern car, embedded systems are essential for technology to function.  For this reason, embedded systems are a favourite target of malicious cyber criminals who want to access the data these systems produce, process, and pass on.  Data collected through embedded devices can potentially be modified, corrupted, or rerouted before it gets to the intended destination.
Attacks on embedded systems typically come in three categories based on their target. Software-based includes malware, memory buffer overflow; network-based includes signal jamming, session hijacking; and side-based includes power analysis, timing attacks.
Security should start at the earliest stages of the development and configuration of an embedded system.  Data protection is a highly crucial aspect of embedded systems security.  Businesses must encrypt every file and information and obfuscate object codes to secure data.  Obfuscation is a means of disguising a code to make it unreadable for hackers but workable for an embedded device to interpret.  Because protecting embedded systems is quite a challenge, it is a job for certified electronics engineer to help with the process.


Source: on 2021-03-22 08:00:00

Read More At Source Site