Identity theft becomes most popular scam in US amid coronavirus
|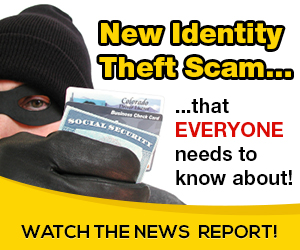 Identity theft has surged across the United States over the past six months as the country has felt the effects of the coronavirus pandemic, becoming the most popular scam reported to the government.
The Federal Trade Commission announced the rise in identify theft, with reported incidents surpassing 349,000 in the second quarter of 2020 with nearly one-quarter of theft incidents related to benefits fraud. The spike is due to an uptick in fraudulent unemployment applications in which con artists filed requests for government financial assistance using other people's names who were not out of work.
"With how often we put our personal information on the internet, especially while staying at home more during the COVID-19 pandemic, it's important to protect your identity from being stolen," Caroline Lupini, credit card analyst for Forbes Advisor, said in a statement. "ID theft protection companies do the heavy lifting for you by monitoring credit reports and often also include protection if your identity is stolen."
Identity theft entails a person's personal information being intentionally stolen to gain a financial advantage when applying for credit, benefits, or other services. Victims of unemployment fraud may learn they have been targeted after receiving an official letter from an employer or the government that states they have filed for assistance despite not having done so.
A Michigan man was charged in a criminal complaint in the Eastern District of Michigan this week for his role in a multistate unemployment fraud scheme in which he attempted to defraud hundreds of thousands of dollars in Michigan and Pennsylvania. He used fake social security numbers and driver's license information in the applications.


Source: on 2020-08-20 16:26:15

Read More At Source Site