Identity thieves phishing for love, AG warns
|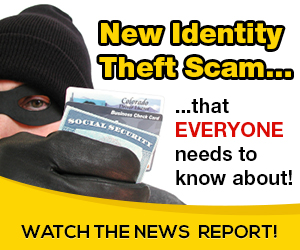 Special to The Commercial

Any online activity increases the risk for identity theft, but with Valentine's Day here, the threat is higher as more Arkansans take to dating sites and offer large amounts of personal information over the internet, according to a news release from Arkansas Attorney General Leslie Rutledge.
"Many of us use pet, family and street names as passwords, but these are not secure and can easily be hacked, " Rutledge said. "Once a password is compromised, thieves can gain access to countless forms of personal information and stealing your identity becomes easy."
Rutledge released the following tips to help Arkansans protect their identities:
• Be safe online. Install and regularly update anti-virus and anti-spyware software, as well as a firewall. Be sure to set up an operating system and web browser software properly and update regularly. Avoid using obvious passwords like your birth date, your mother's maiden name or the last four digits of your Social Security number. For tips from the federal government and the technology industry about protecting yourself from internet fraud, and securing your computer, visit OnGuardOnline.gov.
• Do not share personal information over the internet. Never respond to an email that asks you to transmit personal information over the internet. Do not get reeled in by a phishing scam – legitimate companies will not request this kind of information over the internet. Remember that your bank or credit card issuers already have your account numbers, personal identification numbers, access codes, passwords, Social Security number and other information they need. They will not email you to ask for it.
• Keep a close eye on personal documents and credit cards. The most common form of identity theft occurs when criminals obtain personal information through lost or stolen documents, checkbooks or credit cards. Do not keep information that you no longer need in your purse or wallet and do not carry your Social Security card with you unless you know you will need it that day. Do not keep personal identification numbers attached to credit, debit or ATM cards.
• Shred or otherwise destroy any statements, documents or records which contain personal or financial information after they are no longer needed.
• Protect your mail. Mail bills from a secure location and do not leave sensitive mail sitting in your mailbox for extended periods.
• Beware of giving personal information over the phone. When in doubt, hang up and get the business's phone number from an independent source.
If your identity has been stolen, file a police report and contact the Attorney General's office for information on filing fraud alerts, requesting an identity theft passport and the next steps you should take.
For more information and tips to avoid scams and other consumer-related issues, contact the Arkansas Attorney General's office at 800- 482-8982 or [email protected] or visit ArkansasAG.gov or facebook.com/AGLeslieRutledge.
Source: on 2018-02-14 18:15:00

Read More At Source Site