Introducing the Youth Financial Literacy Ambassador Program
|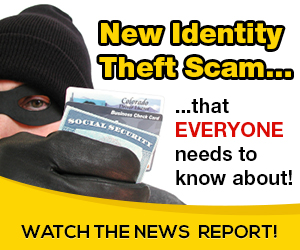 This post was contributed by a community member. The views expressed here are the author's own.
1st United Credit Union is delighted to announce their sponsorship of the Youth Financial Literacy Ambassador (YFLA) Program.
YFLA is the vision of Mission San Jose high school student, Jatin Chadha, who wanted to learn more about personal finance. Working with the Fremont Family Resource Center, Jatin and his peers hosted four classes at his school. The response was positive and led to the creation of the YFLA train-the-trainer program in which students learn financial concepts and host classes to teach what they learned.
"I found that many students my age lack an understanding of the basics about bank accounts, handling debt, and building credit," commented Jatin. "This is why I wanted to create YFLA – to help others learn and empower them in their financial journey."
Jatin approached 1st United for help with the materials, expertise, and training to grow the program. Currently piloting with all six Fremont, CA public high schools and one middle school, the YFLA program is hosting a combined 20 online classes this semester covering successful money habits, banking basics, credit building, identity theft protection, and budgeting.
"We were so impressed by Jatin and the YFLA mission and were excited to get involved," says Lisha Fabris, Communications Manager for 1st United, who has been training and mentoring YFLA participants. "This group of young adults really cares about their mission to share education. And high school is the perfect age to get them on the right path to long-term financial wellness."
Students throughout Alameda County are invited to get involved by bringing the Youth Financial Literacy Ambassador program to their schools. Those interested in YFLA or 1st United's financial education programs can email [email protected].
About 1st United Credit Union
It doesn't get simpler, faster and friendlier than 1st United Credit Union. As one of the first credit unions in California, 1st United Credit Union was founded in 1932 and has been thriving in the San Francisco East Bay Area ever since. Membership is available to anyone who lives, works, or attends school in Alameda, Contra Costa, San Joaquin, Solano, Stanislaus, or Kings Counties in California. We believe in local, neighborly banking and hope you will too. For more information, visit 1stunitedcu.org.
The views expressed in this post are the author's own. Want to post on Patch?
The rules of replying:
Be respectful. This is a space for friendly local discussions. No racist, discriminatory, vulgar or threatening language will be tolerated.
Be transparent. Use your real name, and back up your claims.
Keep it local and relevant. Make sure your replies stay on topic.
Review the Patch Community Guidelines.
Source: on 2020-09-28 19:41:19

Read More At Source Site