IRS Approves Temporary Use of Electronic Signatures for Certain Tax Forms
|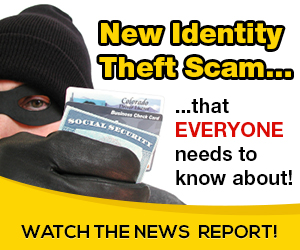 The initiative seeks to safeguard the health of taxpayers and tax preparers
In an initiative to protect the health of taxpayers and tax professionals, the Internal Revenue Service (IRS) will temporarily allow the use of digital signatures on forms that are supposed to be sent on paper.

The change is expected to reduce in-person contact, and, in turn, the risk of contagion of COVID-19. Following the provision, both groups will be able to work remotely to submit forms on time, highlighted the IRS in a statement Friday on its website.
The agency noted that the Personal Income Tax Return Form 1040 already uses an electronic signature when it is filed electronically. To perform the procedure, the taxpayer must select a PIN, or a tax preparer number if this was the one who filed their tax return. More than 90% of Forms 1040 are filed electronically, according to the office.
The IRS will not specify which digital signature products tax professionals should use, as there are several commercial products available.

The IRS decision, according to a Bloomberg Tax report, follows a previous one that applies to certain tax documents.
Although tax experts applauded the order, Edward Karl, vice president of taxation at the American Institute of CPAs, made the caveat that the IRS must add more forms such as 2848. The form is used for taxpayers to authorize tax preparers as accountants to represent them before the IRS.
« The 2848 is absolutely critical, » Karl told the aforementioned media.

For his part, Chuck Rettig, IRS commissioner, said he was aware of the need to extend the use of digital signatures.
"Expanding the use of digital signatures is an important step during COVID-19 to help tax professionals. We understand the importance of digital signatures to the tax community and will continue to review our processes to determine where long-term actions can help reduce the burden on the tax community, while properly balancing it with critical security and protection against identity theft and fraud. « 
The following forms can be submitted with digital signatures if they are mailed before December 31, 2020:

• Form 3115, Request for change of accounting method
• Form 8832, Choice of Entity Classification
• Form 8802, Application for certification of residence in the US
• Form 1066, US Income Tax Return for Real Estate Mortgage Investment Conduit
• Form 1120-RIC, US Income Tax Return for Regulated Investment Firms
• Form 1120-C, U.S. Tax return for cooperative associations
• Form 1120-REIT, US Life Insurance Company Income Tax Return
• Form 1120-L, US Life Insurance Company Income Tax Return
• Form 1120-PC, US Property and Casualty Insurance Company Income Tax Return
• Forms 8453, 8878 series, and 8879 related to IRS electronic filing signature authorization forms
IRS Issues Guidance for Cutting Payroll Taxes Despite Fears of Deep Social Security Impact
Source: on 2020-08-29 13:03:21

Read More At Source Site