IRS Introduces New Tool In The Fight Against Identity Theft
|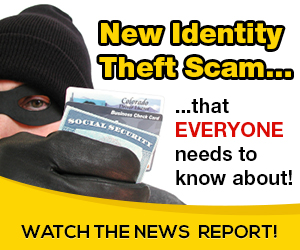 Despite a steep drop in tax-related identity theft in recent years, the scam remains serious enough to earn a spot on the agency's 2019 "Dirty Dozen" list of tax scams. That's why the Internal Revenue Service (IRS) has dedicated a section of its website to address identity theft. Identity Theft Central is intended to improve online access to information on identity theft and data security protection for taxpayers, tax professionals, and businesses.
The IRS describes Identity Theft Central as "a resource on how to report identity theft, how taxpayers can protect themselves against phishing, online scams and more." 
Individuals can find helpful tips on the site, including identifying the warning signs of identity theft scams and what you can do to safeguard your Social Security number. The site offers advice for taxpayers who know or suspect that they are a victim of tax-related identity theft.
The site also offers advice targeted to tax professionals and businesses. Simply click on the button that applies to you on the page for more information. The buttons are easy to find and look like this:
The site also features a video from IRS Commissioner Charles Rettig explaining how taxpayers can protect their data: 
Improving awareness and outreach are key initiatives by the IRS to combat identity theft. Even though the numbers of ID theft reports have declined, the IRS and its Security Summit partners, consisting of state revenue departments and tax community partners, continue to be concerned about identity theft. They know that identity thieves are still looking for ways to steal the identities of taxpayers.
Keep your personal information safe by remaining alert – and when in doubt, assume it's a scam. For tips on protecting yourself from identity theft-related tax fraud, click here.
Source: on 2020-02-06 10:00:00

Read More At Source Site