It Takes More Than An ID Check To Outsmart Cybercriminals
|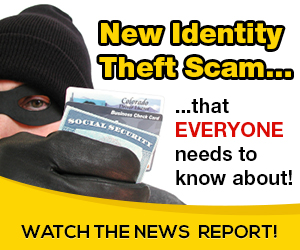 Identity theft takes many different forms.
Take Chicago for example.
In the first half of 2020, U.S. Customs and Border Protection (CBP) officers seized 1,513 international shipments containing fraudulent documents — 19,888 counterfeit U.S. driver's licenses — at Chicago O'Hare International Airport.
"These counterfeit driver's licenses can lead to disastrous consequences," said Ralph Piccirilli, acting area port director for CBP. "Criminal organizations use these counterfeit IDs to avoid attracting attention to their illegal activities."
It's generally thought that these IDs, which came from Hong Kong, China, South Korea and even the U.K., were destined for college-age students. Many had the same photo but different names — pretty standard fare for fake IDs. But, what was more alarming was the discovery that the barcode on the fake Michigan licenses actually worked.
"These fraudulent identity documents can lead to identity theft, worksite enforcement, critical infrastructure protection, fraud linked to immigration-related crimes such as human smuggling and human trafficking," CBP said in a news release, adding that, "these documents can be used by those individuals associated with terrorism to minimize scrutiny from travel screening measures."
Moving Beyond ID Verification
Jumio started more than 10 years ago as an online ID verification company, but we quickly realized that just asking the user to provide a picture of their government-issued ID was insufficient because users could use stolen ID documents or manipulate IDs with software programs. 
This is precisely the reason we recommend identity verification which pairs a selfie with a government-issued ID. This combination offers a number of benefits to organizations looking to verify customers online before giving them an online account, including:
Fraud Deterrence: Requiring a corroborating selfie is a significant deterrent to fraudsters who generally prefer not to share their own photo with the enterprise they're looking to defraud. Based on our own benchmark data, the addition of a selfie requirement and liveness detection reduced attempted fraud attempts by 50% (compared to organizations that just required a picture of a government-issued ID). There are online services out there that make it very easy to create fake IDs and all you need to do is provide a headshot, but most identity verification solution providers worth their salt will catch these digitally manipulated IDs.
Familiar User Experience: Many companies are still resistant to asking for a selfie because of the perceived extra friction it requires. While requiring a selfie does introduce some friction, it's not as significant as you might think. More and more consumers are comfortable with face-based authentication thanks to the broad adoption and familiarity of facial recognition integrated within the most popular smartphones (e.g., Apple Face ID and Samsung's facial recognition feature).
Defense Against Really Good Fake IDs. The Chicago heist demonstrates just how realistic modern counterfeit IDs have become. While most ID verification solutions on the market perform a wide variety of authenticity checks, well-crafted fakes can sometimes go undetected, especially when the barcode information matches the information on the front of the ID. Requiring a selfie provides an extra hurdle that most fraudsters are unwilling to subject themselves to since the picture in the selfie must match the picture on the driver's license, ID card or passport.  
Liveness Detection: Given the rise of spoofing (the act of using a photo, video or a different substitute for an authorized person's face), Jumio employs state-of-the-art liveness detection to ensure that a new customer creating an online account is physically present when creating their online account. This is another deterrent for most fraudsters since it means that the online user can't spoof the selfie requirement and must use their own likeness and only the genuine physical user can pass the liveness check.
Significantly Higher Levels of Identity Assurance: Thanks to large-scale data breaches and the dark web, traditional methods of identity verification (aka identity proofing) such as knowledge-based verification, credit bureau pings and database solutions are no longer all that reliable for establishing a high level of identity assurance. Online identity verification with a government-issued ID and matching selfie, however, is very reliable in establishing a high level of identity assurance.
Potentially, a Bigger Concern
The Chicago seizure of fake IDs also hints at another danger — one that is not so obvious. Fake IDs also pose a risk to the buyer, even if their intention is simply to buy beer or get into a club or bar. Securing a fake ID from an overseas provider usually requires you to give out your personal information, and this information may be flowing directly to criminals overseas.
"What is most disconcerting about these interceptions, besides the volume in which we are experiencing, is the ease in which so many young people freely share their personal information with counterfeiters abroad," CBP Dallas Area Port Director Timothy Lemaux said earlier this year. "We'll continue to collaborate with local law enforcement to educate the public, and anyone who is contemplating purchasing a counterfeit ID online, on the potential dangers of sharing your personal, identifiable information with a criminal element."
Getting Started with Identity Verification
Fundamentally, identity verification attempts to answer the question: "Are you really who you say you are?" and provides a high degree of confidence that the answer is accurate. Verifying someone's identity to a high degree of certainty takes effort and, given the recent seizures of thousands of fake IDs, additional countermeasures must be introduced to stay a step ahead.
Source: on 2020-10-06 11:56:15

Read More At Source Site