Kyle Klosowski is a Credit Expert on a Mission to Positively Impact People's Lives
|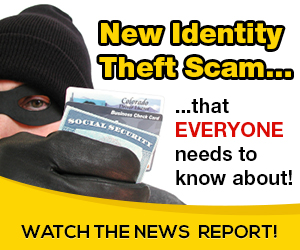 Leveraging is an investment strategy which involves borrowing capital instead of utilizing liquid capital. As society advances, more businesses are taking advantage of leveraging strategies and the benefits of building large profitable platforms with a small amount of capital. We all wish to attain the success of these low liability ventures, but very few people possess the knowledge and understanding of credit and what it can do for them. One individual who is an expert in all areas of credit is Kyle Klosowski, founder of Credit 101. Klosowski has found substantial success through credit consulting and repair as well as educating others to understand the world of credit.
Klosowski's journey to becoming an elite entrepreneur and self-made millionaire started in a small Italian restaurant in South Florida, delivering pizzas for around minimum wage. Klosowski excelled far past the expectations of his peers and was soon given an opportunity to purchase the establishment, New York Pizza Department, from his first mentor James. The decision was simple for him- it was not his passion and he did not want to be "married" to the restaurant. Moving on, Klosowski began chasing his dreams, attending school at MMI during the day and working to make a living at night. After completing school, he ventured off as a certified technician in which he worked with various motorcycle shops. After gaining sufficient hands-on knowledge in the field, Klosowski created his first business, Motorcycle Maniacs. 
Klosowski's success allowed him to sell a plethora of motorcycles and perform countless modifications, which eventually lead to him earning his first million in profit. After taking some time off from the motorcycle industry, Klosowski returned by creating another company by the name of Cycle World, which to this day owns the largest inventory of used motorcycle parts on eBay. As Cycle World continues to rise in popularity online, it supplies Klosowski with a self-sufficient income source allowing him to focus his time and attention on new ventures.
Klosowski's involvement in credit began in hindsight, as he realized all the things he could have achieved with the knowledge and utilization of credit. He later created his company, Credit 101, which is designed to empower the average person and educate the working class. Klosowski and his partners utilize and teach a variety of cutting-edge techniques which have proven by the results. Along with his team, Credit 101 has changed countless lives for the better, and in many cases has helped clients acquire a "second chance" in their lives.  Why credit scores over motorcycles, you may ask? Klosowski's passion has grown and matured farther than inward desire, as he loves helping people and giving hope to those that feel down and out.
"Invest in yourself- if you don't believe in yourself, how do you expect anybody else to?" – Kyle Klosowski
Klosowski's story is one of hard work and determination. He strives to help others each day, and he believes whole-heartedly in his work. He aspires to inspire and educate those who need assistance and encourages everyone to make a living from what they are passionate about. Kyle Klosowski has substantial plans for the future, and one can only imagine what he will do next.
Source: on 2020-07-25 11:45:00

Read More At Source Site