Labor Department says surge of fraudulent unemployment claims is to blame for unwanted mailings
|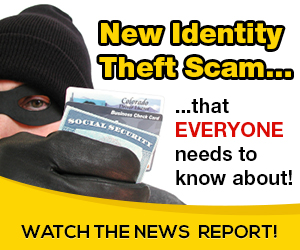 An envelope from the Vermont Department of Labor arrived Friday in Eric Davis' mailbox. Inside was a letter introducing the state's unemployment insurance program and a handbook for people who have filed with the department to receive benefits.
But Davis, who retired years ago from his professorship at Middlebury College, had "certainly not filed a claim for UI," he told VTDigger. 
Davis worried that the envelope's arrival was a sign he had been a victim of a data breach. "My reaction was, 'Is this a case of identity theft?'" he said. "So I went straight to my bank, through which I subscribe to an identity theft protection service." 
Davis is one of a half-dozen Vermonters who contacted VTDigger after receiving Labor Department mailings about unemployment benefits in their names — without ever having filed for the benefits. Labor department officials say the mailings are due to a surge in fraudulent attempts at gathering laid-off workers' benefits during the pandemic.
Cameron Wood, the department's director for unemployment compensation and wages, estimated in an interview Friday that 80% of the 500 to 800 initial claims filed daily with the department in recent weeks have been "potentially fraudulent." 
Wood said the rate of suspicious claims has been exceptionally high lately due to a rise in initial claims at the start of April, as Vermonters rushed to file new UI claims before the deadline to qualify for payments in the new benefit year. When total claims rise, fraudulent claims typically do too, he said, as digital criminals look to capitalize on states' overwhelmed systems.
But the problem is not exactly new. Since the pandemic first overwhelmed the state's UI system with a wave of new unemployment claims last year, fraudulent attempts to gather state benefit money have posed massive challenges to the department.
"As the unemployment insurance programs are overwhelmed with the vast number of people trying to access our systems, criminal organizations are taking advantage of that and trying to get through," Wood said. "That has been consistent throughout the past 12 to 13 months."
'A little confused and a little concerned'
As states such as Vermont moved UI systems to digital platforms last year and as millions of laid-off workers filed for benefits, instances of identity theft surged across the country — and have cost states millions in wrongly paid benefits. At the same time, some states' efforts to crack down on unemployment fraud have ended up hurting people who need unemployment benefits the most.
In Vermont, unemployment claims increased exponentially last spring — at one point crashing the labor department's aging computer mainframe. 
The department has faced sharp criticism for its handling of the pandemic since then, as unemployed Vermonters have reported challenges in receiving benefits and communicating with the department.
Vermonters who contacted VTDigger about getting faulty mailings related to unemployment benefits reported receiving them at different stages of the pandemic. Lon Finkelstein of Essex Junction got a labor department notice about UI benefits in August but had "never filed and was never on unemployment," Finkelstein told VTDigger in an email. 
"I was a little confused to say the least and a little concerned about identity theft," Finkelstein said. "I guess whomever filed it tries to take advantage of the system." 
Davis' first thought when he got the labor department envelope, he said, was that a department mix-up like one that led to a massive data breach in January had repeated itself.
"I asked myself, 'Is this a 1099-type situation once again?'" Davis said.
According to Wood, department issues are not at fault for Vermonters' information being used to fraudulently file unemployment claims. Rather, he blamed massive corporate data breaches in recent years — like the 2017 Equifax breach that affected 140 million U.S. residents and a more recent Facebook breach that affected some 530 million people — for the incorrect mailings.
"But we don't have any evidence that any given data breach by itself is the cause of any of this activity," Wood said. "And just because there's fraudulent activity now doesn't mean that it's a result of a recent data breach."
'Criminal organizations and nefarious individuals'
Before the pandemic, people had to call Vermont's labor department by phone to file unemployment claims. While it was arduous and time-consuming, that system "helped us in not being a target for fraud — at least identity theft fraud," Wood said. 
It's been an entirely different story during the pandemic.
The labor department hasn't maintained a readily available database of how many initial claims it flags as fraudulent — or how much money it has paid out to potentially fraudulent claimants. But when the department opened its system for filing claims online last spring, officials observed fraudulent claims rising from near zero before the pandemic to making up the majority of initial claims on some days.
"Criminal organizations and nefarious individuals always try to take advantage of these types of situations to try and attack, if you will, unemployment insurance programs," he said.
Nationally, officials say digital organized crime, sometimes arranged across countries' borders, is responsible for swindling federal and state agencies out of some $100 billion in pandemic-related aid. 
Wood offered a similar explanation for who might be behind the fraudulent UI claims in Vermont, saying he doesn't know more than what federal officials have reported as to which groups or actors are responsible for claims that use peoples' stolen information.
Vermonters should stay vigilant about protecting their digital information, Wood said. And he encouraged anyone who receives a benefits-related mailing without having filed for payments to open the envelope, check what's inside and report the incident through the labor department's website.
The labor department mails anyone who files an initial claim informational materials. In some cases, the department will already have canceled proceedings on claims it flags as fraudulent by the time people reach out to alert officials of the faulty mailings.
But in others, "we're not necessarily going to know if it's a fraudulent account unless the individual notifies us," Wood said.
If you think you've been a target of unemployment insurance fraud and would like to share your story with VTDigger, email reporter James Finn at [email protected]
Sign up for our guide to the global coronavirus outbreak and its impact on Vermont, with latest developments delivered to your inbox.
Help us get halfway to our Spring Drive goal. When we reach 1,5000 members, we will unlock a $10,000 match, plus 1,500 Vermont kids get a new book!
Source: on 2021-04-16 21:41:15

Read More At Source Site