Licencing Regime for Debt Management Firms Wins Support
|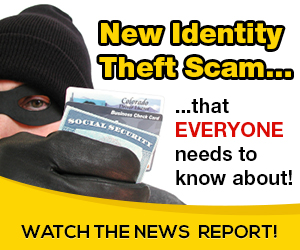 The ABA suggests that ASIC be charged with supervising fee structures of debt management firms to further protect consumers, among other recommendations.
Australia's government is receiving industry support for a proposal to introduce a licencing regime for debt management firms.
The government released a consultation paper in January proposing to protect consumers from the "often predatory practices" of debt management firms by requiring them to hold an Australian Credit Licence when they are paid to represent consumers on matters related to credit activities. The consultation is now closed.
In a statement, the ABA (Australian Banking Association) said it supports the proposed licencing regime for debt management firms.
"Debt management and credit repair services are targeted at Australians at risk of financial vulnerability and can exacerbate or even cause financial hardship," the ABA said. "There is a clear benefit to the community and the economy in ensuring that consumers do not fall victim to unsuitable or predatory credit practices in the debt management industry."
The ABA's submission in support of the proposed changes calls for further amendments to strengthen the proposed regime.
Specifically, the ABA suggests that ASIC (Australian Securities and Investments Commission) be empowered to supervise the debt management industry for fee structures that place Australians in financial vulnerability, including charging large upfront fees or placing caveats on people's property for minor services rendered.
The ABA is also calling for further consideration of the regulation of "pre-insolvency advisors" to small businesses, as well as compliance and enforcement action from regulators to prevent misleading advertising and unfair contract terms used by debt management firms.
According to the ABA, banks have been working with the Consumer Action Law Centre and other consumer bodies to ensure the proposed changes are effective.
"We agree with banks that licensing debt management firms is a good first step, but even licensed firms show faults," said Consumer Action CEO Gerard Brody. "The regime should be strengthened and targeted rules need to be enforced to ensure people receive the quality advice they can really trust".
In its submission, prepared with six other consumer bodies, Consumer Action said debt management firms – which it calls "debt vultures" – are known to promise a life free from debt but instead charging large fees, give bad advice and leave people in even worse financial strife.
While Consumer Action expresses support for the government's proposal, it says the regime must include specific conduct obligations to prevent harm to consumer.
The submission also calls for a ban on unsolicited selling, obligations on budgeting services (including obligations to place client money in trust), and requirements to signpost to the free services that can help instead, such as financial counselling services.
"We recommend ongoing data collection by ASIC to better understand this currently unregulated market and assess the impact of these reforms, ahead of a 2-year review from commencement," it adds.


Source: on 2021-02-16 19:00:00

Read More At Source Site